July 5, 2023

Web Editor

0
Scotland to mark coronation of King Charles and Queen Camilla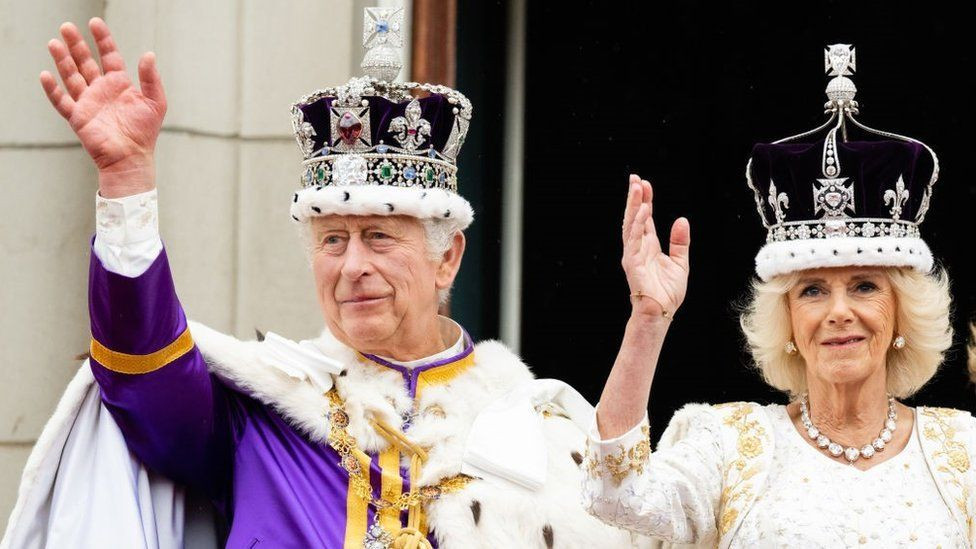 Scotland will mark the coronation of King Charles and his wife Camilla on Wednesday with a grand procession, a fly-past and a service of thanksgiving.
Charles and Camilla were crowned in London's Westminster Abbey in May in front of about 100 world leaders in Britain's biggest ceremonial event for seven decades.
The 74-year-old succeeded his mother as king of the United Kingdom and 14 other realms when Queen Elizabeth died in September.
But in a nod to the historical fact that England and Scotland had different monarchs until the crowns were united in 1603, there will be separate Scottish celebrations to mark his coronation on Wednesday.
A People's Procession, involving about 100 people representing various aspects of Scottish life, and a Royal Procession, featuring hundreds of service personnel, will be held along the Royal Mile in Edinburgh.
At a thanksgiving service in the city's St Giles' Cathedral, Charles will be presented with the Honours of Scotland – the Scottish crown jewels – including the new Elizabeth Sword, named after his mother and made to replace the one gifted to Scotland's James IV by Pope Julius in 1507 but now too fragile to use.
"The Honours of Scotland have immense historical significance, having been present at many major ceremonial events over the past 500 years," Scotland's First Minister Humza Yousaf said.
"Designed and crafted with care by some of Scotland's finest artisans, the Elizabeth Sword is a fitting tribute to the late queen as Scotland prepares to welcome the new king and queen."
The Stone of Destiny, the historic symbol of Scotland's monarchy and nationhood, will be moved to the cathedral for the service, for which the king has commissioned five new pieces of music.
Charles will be joined by his eldest son and heir Prince William and his wife Kate.
A 21-gun salute will fire from Edinburgh Castle with a procession back to the Palace of Holyroodhouse. The Red Arrows aerobatic team will perform a flypast.
As with the coronation itself, there will also be protests on the Royal Mile by republicans.
"This pointless vanity parade in Edinburgh will cost Scottish taxpayers millions of pounds, and for what? So Charles can once again be centre of attention for a day," said Graham Smith, the chief executive of anti-monarchist group Republic who was arrested at the coronation in May.