July 5, 2023

Web Editor

0
Jemima's 'What's Love Got To Do With It?' wins big at UK awards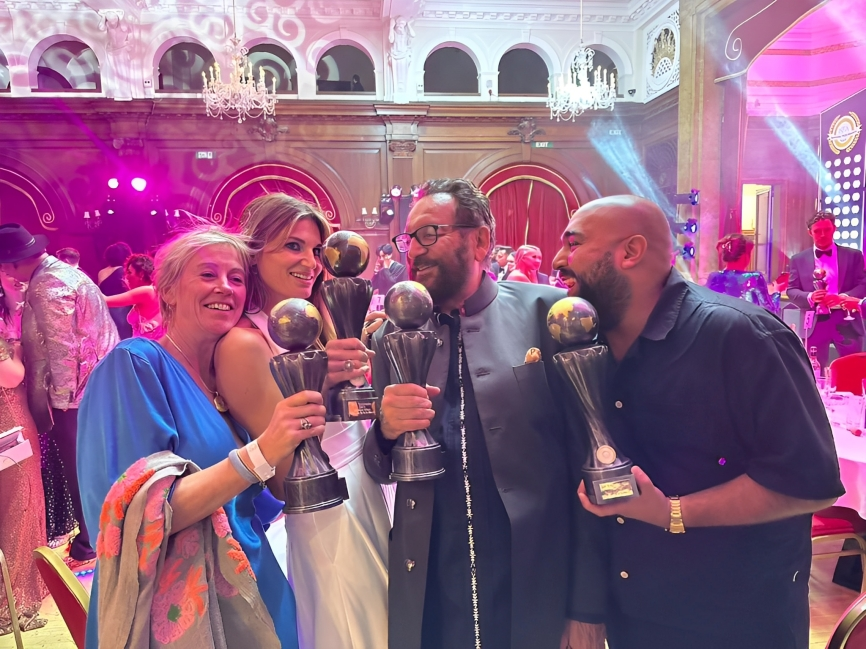 Writer and producer Jemima Goldsmith recently took to Twitter to express her elation as her film What's Love Got to Do with It? emerged victorious at the prestigious National Film Awards in the UK. The romantic comedy, directed by the illustrious Shekhar Kapur, received recognition in four categories, solidifying its status as a cinematic gem.
Taking to Twitter, Jemima wrote, "No one likes a show-off. But…we won four awards for our film last night and I felt so grateful and happy." Listing the triumphs, Jemima highlighted that the film won Best Screenplay, Best British Film, Best Director, and Best Supporting Actor." Capping off her tweet, Jemima said, "Thank you and well done to the entire team."
The acclaimed film has already garnered significant recognition. It boasts an impressive ensemble cast featuring Sajal Aly, Shazad Latif, Shabana Azmi, and Emma Thompson, with renowned music maestro Rahat Fateh Ali Khan making a special guest appearance. The film had bagged nominations in nine categories. The multifaceted nature of love and marriage across different cultures in the film has captivated audiences and critics alike.
Jemima's knack for weaving a narrative together had earned her a nomination for Best Screenplay, highlighting her prowess as both a writer and producer. Among the major nominations received by What's Love Got to Do with It? were Best British Film, Best Director for Shekhar, Best Screenplay for Jemima and Best Actress for Lily James.
The film had also secured nominations for Best Supporting Actor for Asim Chaudhry, Best Supporting Actress for Emma Thompson, Best Independent Film, Best Comedy, and Best Producer for the collaborative efforts of Nicky Kentish Barnes, Tim Bevan, Eric Fellner, and Jemima herself.
The announcement of these nominations took place in May for the 9th edition of the National Film Awards, organised by the esteemed UK's National Film Academy. Upon the release of the nominations, social media platforms buzzed with congratulatory messages directed towards Shekhar. Notable figures, including Manoj Bajpayee, who had previously collaborated with Shekhar on the critically acclaimed film Bandit Queen in 1994, extended their warm wishes to the director.
Jemima's creative vision has clearly resonated with audiences, as the multiple nominations for What's Love Got to Do with It? attest. Her screenplay brilliantly navigates the complexities of love and marriage in a multicultural context, captivating viewers with its heartfelt storytelling and universal themes. Jemima's production team, in collaboration with the talented cast and crew, has brought her vision to life with finesse and artistic integrity.