December 30, 2022

Web Editor

0
IHC orders ECP to hold local body polls in Islamabad on Dec 31
Court accepts JI and PTI's petitions against ECP's order to delay local poll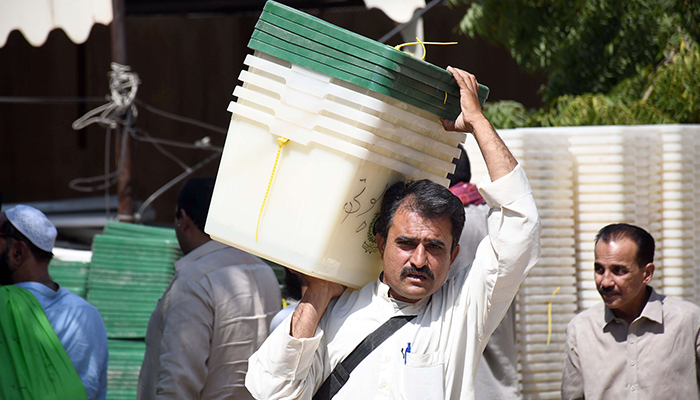 ISLAMABAD: The Islamabad High Court (IHC) Friday directed the Election Commission of Pakistan (ECP) to hold local government elections on December 31 as per schedule.
The Pakistan Tehreek-e-Insaf (PTI) and Jamaat-e-Islami (JI) filed petitions to nullify the ECP's decision to postpone the local government elections, which were accepted by IHC's Justice Arbab Muhammad Tahir.
In its one-page short order, the high court asked the federal government to ensure that it assists the election commission in holding the local government polls.
"The Ministry of Interior's December 19 notification has been declared null and void and so is the December 27 notification of the election commission," the order added.
It should be noted that the election commission had deferred the polls after the federal government increased the number of union councils (UCs) in the capital without taking ECP into confidence.
Before reserving the verdict, the court had expressed displeasure over the federal government's attitude and voiced its reservations over the "waste of money" if the polls were not held on time.
Case hearing
At the outset of today's hearing, Additional Attorney-General of Pakistan Munawar Iqbal Dogal told the court that federal government and ECP officials held a meeting earlier in the day.
"Due to a shortage of time, we could not take into account the comments," the AAG said, to which the court questioned that is the federal government so incompetent that it cannot send its response to a petition.
In response, the AAG said that even if the government readies an answer, it cannot be forwarded without approval from the Ministry of Law and Justice.
The judge then asked what was the reason behind increasing the number of UCs 12 days prior to the elections and also questioned whether the government could promise to hold the polls or not.
"This the government's prerogative whether it wants to hold the polls," the AAG said, to which the court asked how many times has this power been exercised in 2022.
The AAG told the court that the power has been exercised twice this year.
Following this, Islamabad Advocate General Jahangir Jadoon began his arguments and questioned the conduct of PTI leader Ali Nawaz Awan — one of the petitioners.
"The petitioner should review his conduct and so should the court. Ali Nawaz Awan is a member of the National Assembly, but he is not playing his role over there."
For devolving powers, Awan should be attending the lower house's sessions, Jadoon said.
Petition
PTI leader Ali Nawaz Awan and Jamaat-e-Islami moved the IHC yesterday seeking to quash the ECP's decision to postpone local government elections in Islamabad.