August 23, 2023

Web Editor

0
Tennis icon Serena Williams welcomes baby girl Adira River Ohanian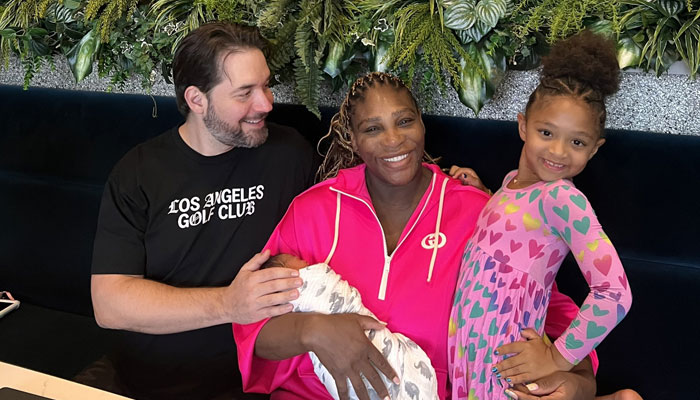 Serena Williams, the iconic figure in the world of tennis, has welcomed her second child, a baby girl named Adira River Ohanian.
The joyous announcement was made through heartwarming posts on social media by Serena and her husband Alexis Ohanian.
In a TikTok video, Serena, joined by Alexis and their four-year-old daughter Olympia, can be seen embracing the newest member of their family. Alongside the touching video, Serena expressed her delight, saying, "Welcome my beautiful angel."
Alexis Ohanian, the co-founder of Reddit, took to messaging platform X to share his happiness. He conveyed, "I'm grateful to report our house is teaming with love: a happy & healthy newborn girl and happy & healthy mama." His message resonated the elation of a father welcoming a new life into their home.
This second chapter of parenthood for the 23-time Grand Slam champion was anticipated, as she confirmed her pregnancy during the Met Gala in New York earlier this year.
Serena's journey into motherhood was not without its challenges. The birth of her first child was fraught with difficulties, leaving her fighting for her life due to complications. However, this time around, the couple's happiness seems complete with both mother and child in good health.
At 41 years old, her illustrious career on the court might be behind her, but her new role as a mother brings forth a different kind of triumph.
The tennis world salutes Serena Williams, not just for her incredible sporting achievements but also for the immense joy she now finds in her growing family.