July 16, 2023

Web Editor

0
More burden on masses: Govt increases duration of peak hours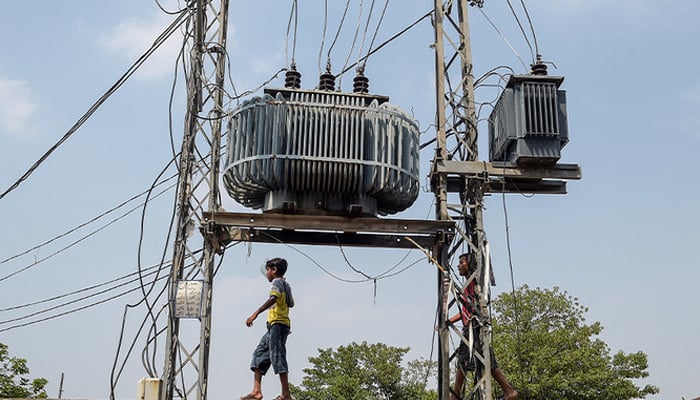 The government has decided to increase the duration of electricity's peak hours in a bid to meet the conditions of the International Monetary Fund (IMF), Daily Jang reported Sunday, effective from July 1.diy sex toys for men custom jersey custom football jerseys dallas cowboys nike air max for sale custom hockey jerseys nfl fantasy football custom jerseys adidas yeezy slide custom apparel women's nike air max sex toys for sale custom mlb jerseys dallas cowboys nfl authentic jersey
Peak hours are the hours of the day during which electricity demand is the highest. During this period, people are charged the highest amount per kilowatt-hour used.
The peak hours have now been increased by two hours, i.e., instead of 6pm-10pm, the time has been changed to 5pm-11pm, according to the publication.
The Power Division has decided that consumers using time of use metre would pay Rs49.35 per unit during peak hours from 5pm-11pm, and after peak hours, they will pay Rs33.3 per unit from 11pm-5pm.
Those with three-phase metres will now pay Rs50 per unit during peak hours as opposed to Rs30 per unit earlier.
To cover the line losses and control the power sector's circular debt, the government aims to collect more than Rs3 trillion from the masses — and increasing peak hours is a way to increase revenue.
The government has also directed the Oil and Gas Regulatory Authority (Ogra) to draft a plan to increase gas rates. The Ogra, meanwhile, has plans to move up the gas rates by up to 50%.
The government has taken several measures to meet the IMF's demands— including increasing power tariffs, petroleum rates, and income tax. However, this has burdened the masses further as inflation continues to remain at high levels.
The State Bank of Pakistan (SBP) received $1.2 billion from the IMF earlier this week as the first tranche of a $3 billion bailout to stabilise the economy.
Having teetered on the brink of a sovereign debt default, Pakistan earlier this week also received $1 billion from the UAE and $2 billion from Saudi Arabia, as both were reassured by the agreement struck between Islamabad and the IMF at the end of June.