July 17, 2023

Web Editor

0
'Kisi Ka Bhai Kisi Ki Jaan' review: The most Salman Khan film yet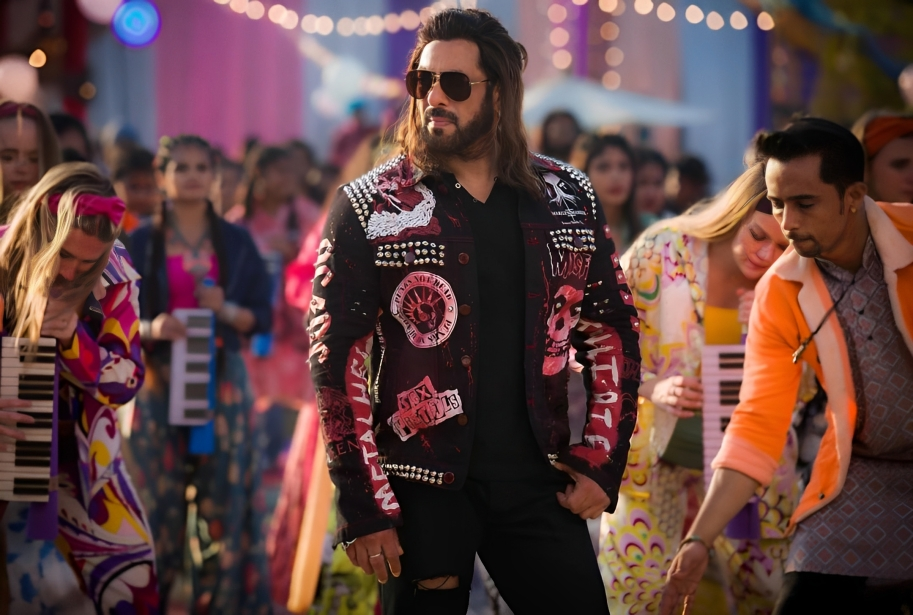 Where does one begin with this film? Kisi Ka Bhai Kisi Ki Jaan isn't just a silver screen experience – it is an evident manifestation of multiple facets of Salman Khan that he believes are very real, and need to be acknowledged.nike air max sale mens nfl jersey shop best wigs adidas yeezy shoes nfl dallas cowboys Green Bay Packers nike air max plus best sex toys for couples adidas running shoes custom football uniforms best jordan 4 nfl jersey for sale adidas yeezy boost 350 mens nike air max 90 sale custom wigs
There's a lot going on with this offering. On the surface, it's a story about a young man who takes in three orphans, thereby becoming Bhaijaan. He is only referred to by the same name, because it is made clear that he does not wish to find a partner who will call him otherwise. An orphan himself, his duty to his brothers keeps him tied up, thereby eliminating the need for a woman.
Homosocial relationships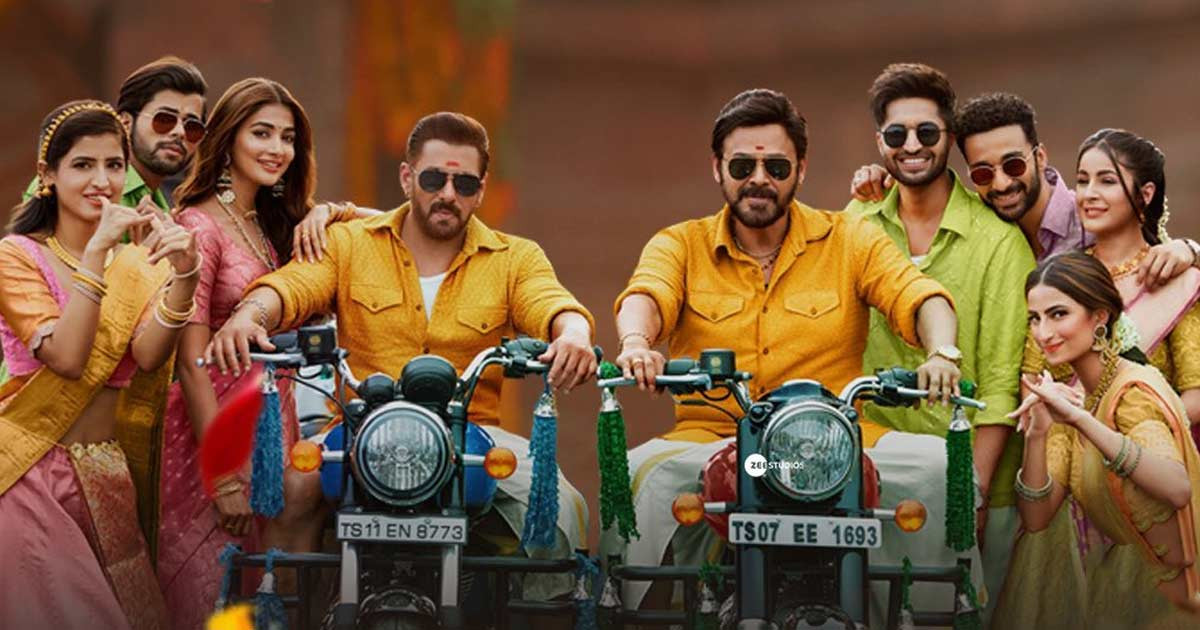 One cannot help but notice the undertones of homosociality in the film. Bhaijaan is single, and thus, his brothers must be too. In a rather tearful sequence – perhaps to remind audiences that Khan is capable of displaying emotions other than those of aggression – the younger trio of brothers embrace their elder counterpart after learning of their past.
This is brought to light once they obstinately tell Nadeem Chacha (the late Satish Kaushik) that Bhaijaan has done them no favours by raising them, and they cannot be held to keeping their promise to never marry.
The assertion is intriguing, given that women take an overt backseat in this narrative. One all but misses the brothers' love interests, who are simply utilised to create conflict – the brothers cannot marry till Bhaijaan marries – and are forgotten through most of the exposition.
Even Pooja Hegde, who essays Bhagyalakshmi – a nod and successor of sorts to Bhaijaan's now-married first love Bhagyashree – exists solely as plot grease. She's a sight to behold and an enthusiastic dancer in songs, but other than letting her Jaan know that her brother hates violence, Hegde is overshadowed by Khan.
Homage to Bhai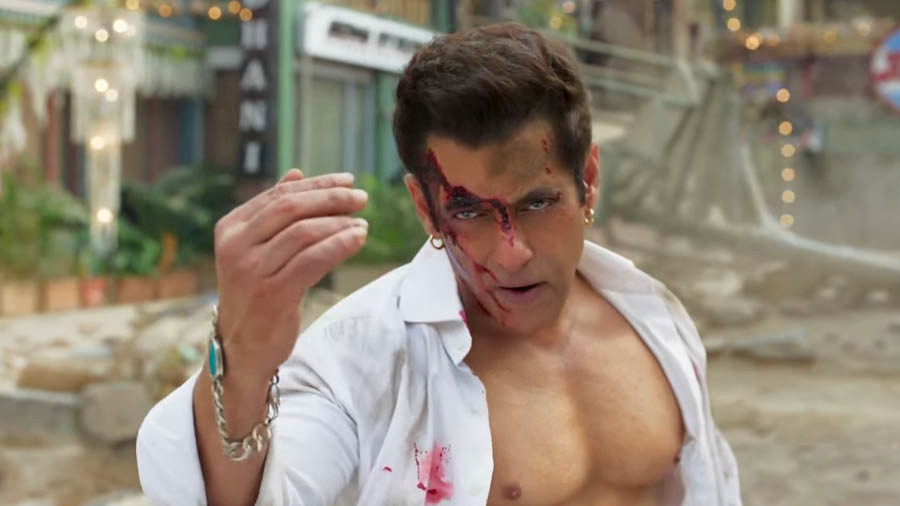 Kisi Ka Bhai Kisi Ki Jaan feels like a tribute to a man who opts for violence because it's "practical," worships the integrity of fellow men, constantly inspires fear, all while being adored by all those who know him, despite all shenanigans. Bhaijaan is everything Khan wishes he was, or believes he is, captured in a loosely penned script for all to see.
If Pathaan was Shah Rukh Khan fulfilling his career-long dream of playing an action hero, Bhaijaan – who has already lived his John Wick fantasies through past projects – seems to use Kisi Ka Bhai Kisi Ki Jaan as an all-too-meta shut-up call for his critics. He will be violent, he will prioritise his brothers in arms, and he will always get the woman, even if he doesn't need one. It's brothers before future baby mothers for Bhaijaan and his crew in this one, and undoubtedly, Khan's brand of sigma male will have resonated with many.
Bhai's genre of dance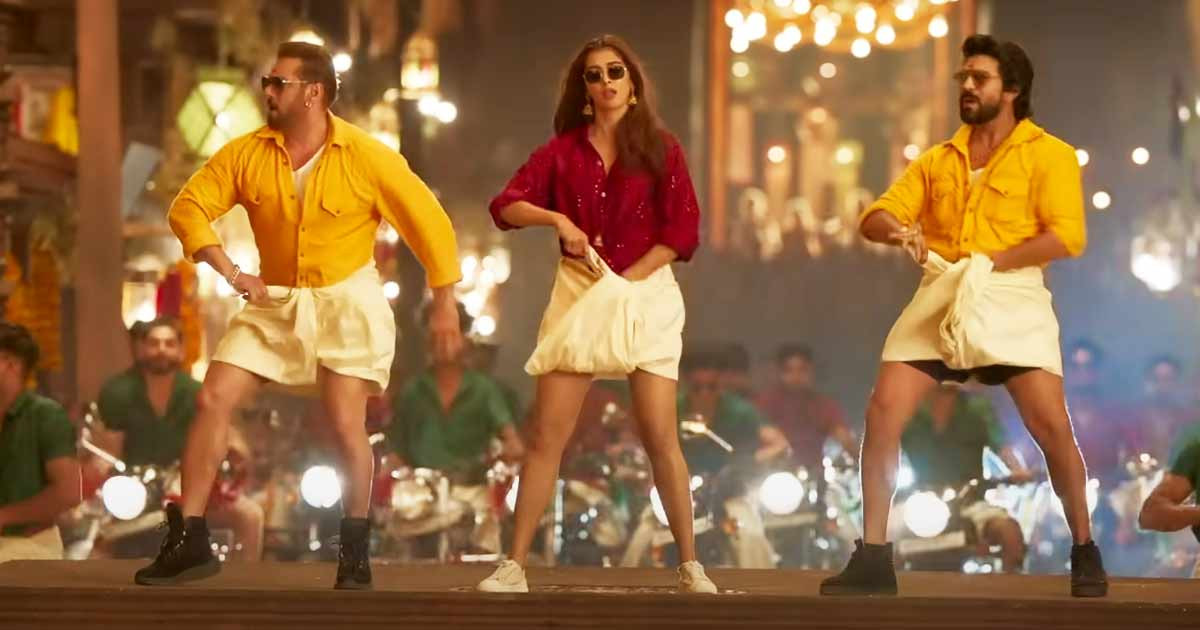 Khan does not perform contemporary pieces or showcase his salsa skills. If there is one actor who has carved an entire niche within the world of dance, it is the Dabangg star.
As revealed by Hegde in a recent interview, Khan performed the infamous lunge step in Naiyo Lagda on his own, knowing it will be viral. He was right. It was all people could talk about, and while many dancers would struggle to label the step as a dance move, it simply does not matter.
Khan does not play by the rules of movement. This is the same man who took off his shirt, strapped a guitar to his chest and broke the film industry with his upper body, setting the trend for shirtlessness in Bollywood. It was Khan who stuck a towel beneath his legs and thrust his pelvis forward, creating a dance step that is recreated to date.
Khan gives us all that and more in Kisi Ka Bhai Kisi Ki Jaan. Whether it's him sliding his legs with his hands in his belt loops for Jee Rahe The Hum (Falling In Love) – which he croons in a thoroughly autotuned version of his voice – or referencing his towel step using a handkerchief and creating a new step altogether, Khan has carved his own niche within a realm that is impossible to tap into without grace and agility. If you're Khan, you need neither – just sheer charisma, blind confidence, and a choreographer who is willing to bend the rules to cater to your abilities.
A Khan film, through and through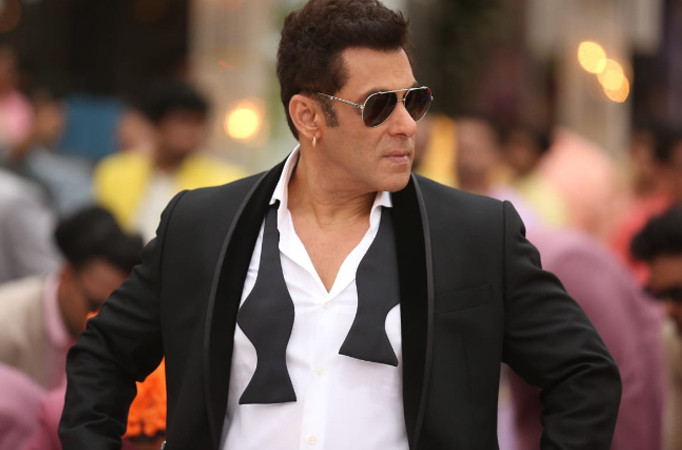 Kisi Ka Bhai Kisi Ki Jaan is a film for Khan's fans. With numerous Easter eggs that refer to his past antics, and a narrative driven solely by his magnanimous presence, one can imagine fans of the Bollywood superstar whistling and howling in cinemas, every time he flicks his absurdly long hair or whips a villain while emerging unhurt. It is thus that the film is a love letter to Khan, by Khan, manifesting his desires and self-perception for all to enjoy.