July 11, 2023

Web Editor

0
Stole the show: Deepika Padukone's three-second cameo in 'Jawan' prevue stuns fans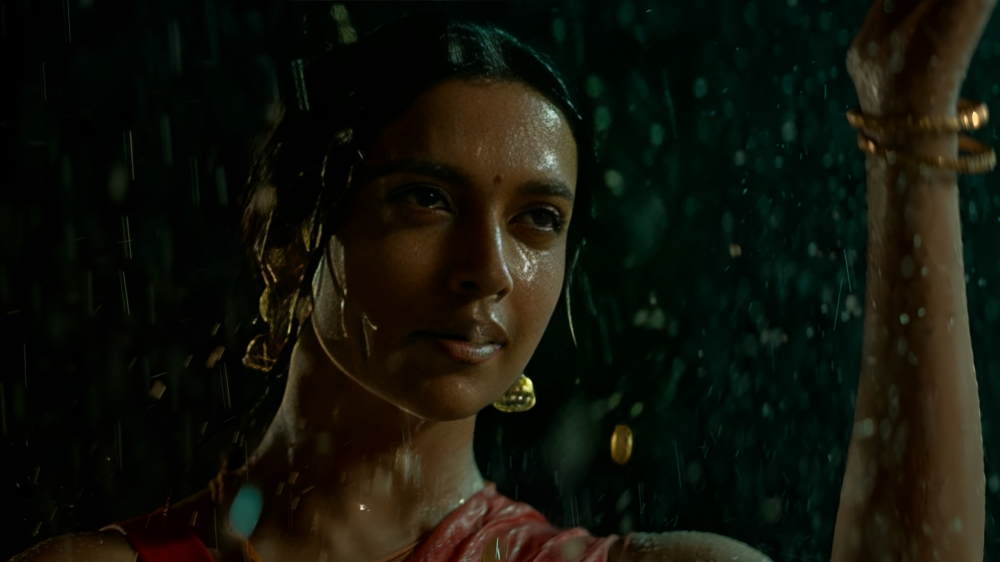 The Jawan prevue dropped yesterday, and boy, it's already got people wound up. Hyped fans have been taking to social media to discuss the trailer-like prevue which showcases Bollywood superstar Shah Rukh Khan in at least seven different avatars. King Khan's bald dancing at the end of the prevue has already become a meme.
However, among all this, it was Deepika Padukone's three-second glimpse in the prevue that people have been raving about. Clad in a red sari, Deepika can be seen slamming someone to the ground. Those three seconds were enough to get fan theories rolling, with appreciation for Padukone running amok.
Fan theories
What is the internet, if not a place where theories are birthed? Wrong or right, many have begun speculating about Padukone's exact role in the film. Some fans genuinely believe that she may be playing Khan's mother in Jawan.
One fan theorised, "Deepika is the mom who was wrongly accused by Vijay's character and gives birth to [Khan] in jail and dies. SRK grows up in an all-female jail and is cute and all until he finds the truth about his mom and then goes unhinged."
Continuing further, the fan wrote, "[He] creates a gang with the female prisoners who were all wronged in some way or the other. They go out completing missions trying to reach Vijay's character while Nayanthara is the police officer trying to stop them."
Another eagle-eyed user shared stills of a birth scene from the prevue, wondering out loud, "Okay so [Padukone] is giving birth to him in jail? (If she's playing his mother.)" A user responded by saying, "I thought maybe she [dies] in prison after giving birth to [the] baby, but apparently this [is] also her hand with the baby," sharing another still of two outstretched hands.
However, people aren't too happy with this theory. Not too long ago, Padukone played Ranbir Kapoor's mother in a flashback sequence for Brahmastra: Part One – Shiva. For her to be cast as Khan's mother too seemed like an absurd idea for many. One user wrote, "If [Padukone] is [Khan's] mother in the movie, I am going to protest."
Appreciation
The internet wasn't just brimming with theories. Many took to appreciate the sheer star power of the Pathaan star, who stole the show in just three seconds. "With limited screen time, Padukone stole the show with her action avatar in Jawan. Just with a special appearance, she has overshadowed the female lead. Such is the screen presence of Padukone – her stardom and charisma," wrote one fan. Another fan chimed in, "Mother is here too! Padukone killing it here too!