July 17, 2023

Web Editor

0
'Joyland' uncensored version is now available to stream on VOD platforms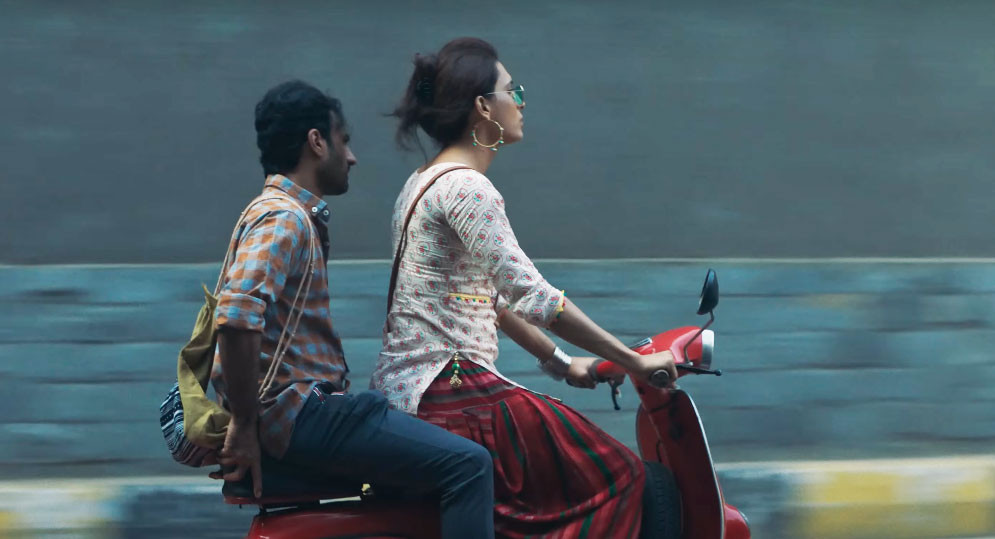 In a momentous development for Pakistani cinema, Joyland, the critically acclaimed film by Saim Sadiq, is now available to stream on all Video-On-Demand (VOD) platforms, thanks to US-based indie distributor Oscilloscope Laboratories. Malala, the executive producer for Joyland, made the announcement on her Instagram about the film's availability for fans worldwide.nike air max sale how to use sex toys nfl shop discount code Pittsburgh Steelers nike air max 90 sale custom hockey jerseys cheap wigs sex toys shop jordan 4 cheap cheap wig wig outlet nfl pro shop adidas outlet online Human Hair Wigs online wig store
"This wonderful film is streaming now," wrote Malala on her Story while sharing a post from Oscilloscope Laboratories.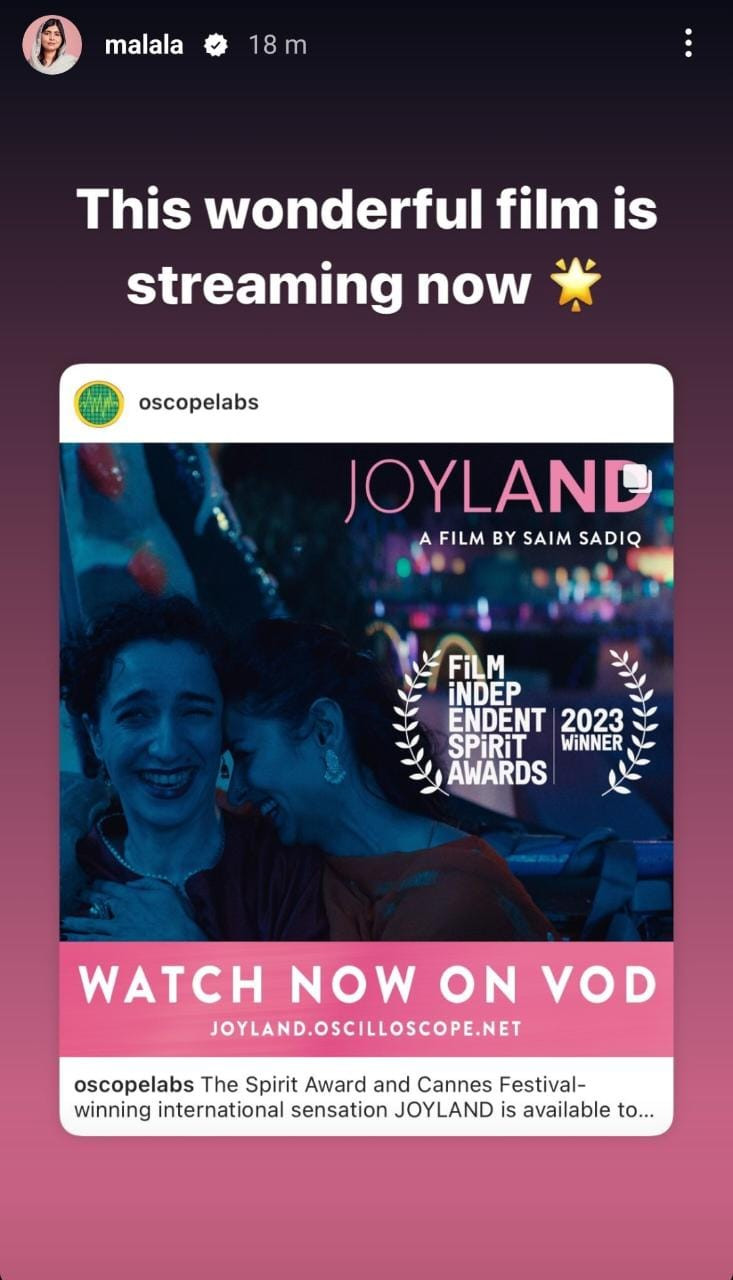 "The Spirit Award and Cannes Festival-winning international sensation Joyland is available to watch everywhere on your favourite VOD platforms," the caption of the post read.
According to the website, Joyland can be streamed on Apple TV, Vudu, Prime Video, Google Play and Xbox. The film, however, isn't accessible on Prime Video Pakistan yet.
The journey of Joyland has been nothing short of extraordinary. Premiering and winning the Un Certain Regard category at the prestigious 2022 Cannes Film Festival, it marked a significant milestone as the first Pakistani film to be showcased alongside works from some of the world's greatest directors. However, the film initially faced a ban in its home country, but a censored version eventually received a limited release in Karachi and Islamabad.
Sadiq's debut film delves deep into the oppressive and patriarchal household of Lahore, Pakistan, offering an unflinching portrayal of the daily struggles faced by its characters. Through a neo-realist approach to storytelling, Joyland masterfully captures the intricacies of life.
Joyland centres around the Amanullah household, where Rana Amanullah (Salman Peerzada), an elderly widower, lives with his two sons, Saleem (Sohail Sameer) and Haider (Ali Junejo), who are at different stages in their lives. Rana grapples with accepting their circumstances, yearning for a grandson to carry on the family name, and placing pressure on Saleem and his wife, Nucchi (Sarwat Gilani).
Meanwhile, Haider, unemployed, embarks on a dramatic journey when he lands a job at a local erotic dance theatre. Though claiming to be the "manager," Haider becomes infatuated with Biba (Alina Khan), the transgender star of the show, leading to a deep emotional connection.
Joyland, the first Pakistani film to be nominated at the Oscars 2023, garnered overwhelming praise from critics, currently boasting a remarkable 97% Fresh approval rating on Rotten Tomatoes based on 62 reviews. The film's depiction of gender and sexual fluidity within a repressed patriarchal society has struck a chord with audiences. The website's consensus reads, "With stunning honesty that's achingly bittersweet, Joyland tackles gender and sexual fluidity in a repressed patriarchal society with wisps of hopefulness."