July 16, 2023

Web Editor

0
Pervez Khattak set to form new party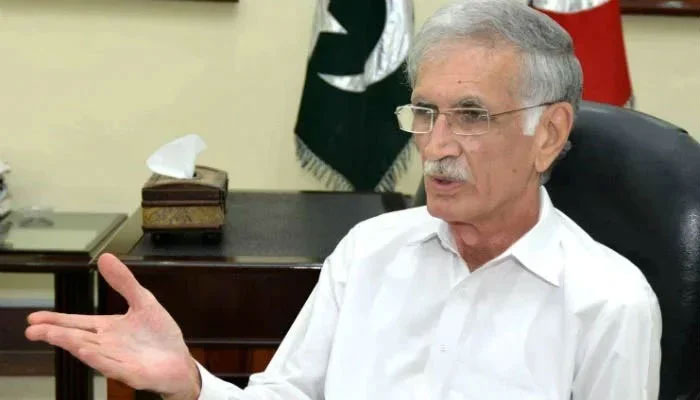 NOWSHERA: The leaders of Pakistan Tehreek-e-Insaf, Khyber Pakhtunkhwa chapter, are set to form a new political party, causing a setback to the former prime minister Imran Khan and his party.
Credible sources said that manifesto and flag had been finalised while one of the three names — Pakistan Tehreek-e-Insaf Parliamentarians, Tehreek-e-Insaf Pakistan and Muttahidda Tehreek-e-Insaf Pakistan – would be picked up for the new party to be spearheaded by former defence minister and chief minister Pervez Khattak. The meeting of PTI leaders, including former members of national and provincial assemblies, has been convened in Peshawar and the new party would be announced in a news conference soon.the rose sex toy nfl jerseys cheap nfl jersey cheap lace front wigs adidas yeezy shoes nfl custom jersey nike air max mens real hair wigs for women adidas running shoes couples sex toys nike air max 98 adidas ultra boost red wig adidas ultra boost nike air max womens sale
The sources said the Pakistan Muslim League Nawaz and Pakistan Peoples Party had also contacted Pervez Khattak and asked him to join their parties. However, Khattak has decided to form his own political party instead of joining any political party.
Earlier, Khattak completed homework and consultations with PTI leaders and electables from other political parties in Islamabad and Peshawar. Over 50 ex-MNAs and MPAs are likely to join the new party.
Meanwhile, sources privy to the political huddle also revealed that general elections would be held in 2024.
They said that noose was being tightened around former prime minister Imran as cases would be registered against him under the Army Act besides taking the cases of Toshakhana and Al-Qadir University Trust, instituted by the Election Commission of Pakistan and National Accountability Bureau (NAB), respectively, to their logical end.
Certain close aides of the former premier and bureaucrats, they added, would become approvers against Imran Khan to take him to task for confrontation with the establishment.