June 21, 2023

Web Editor

0
Pakistani entertainment industry finally has a Directors guild in place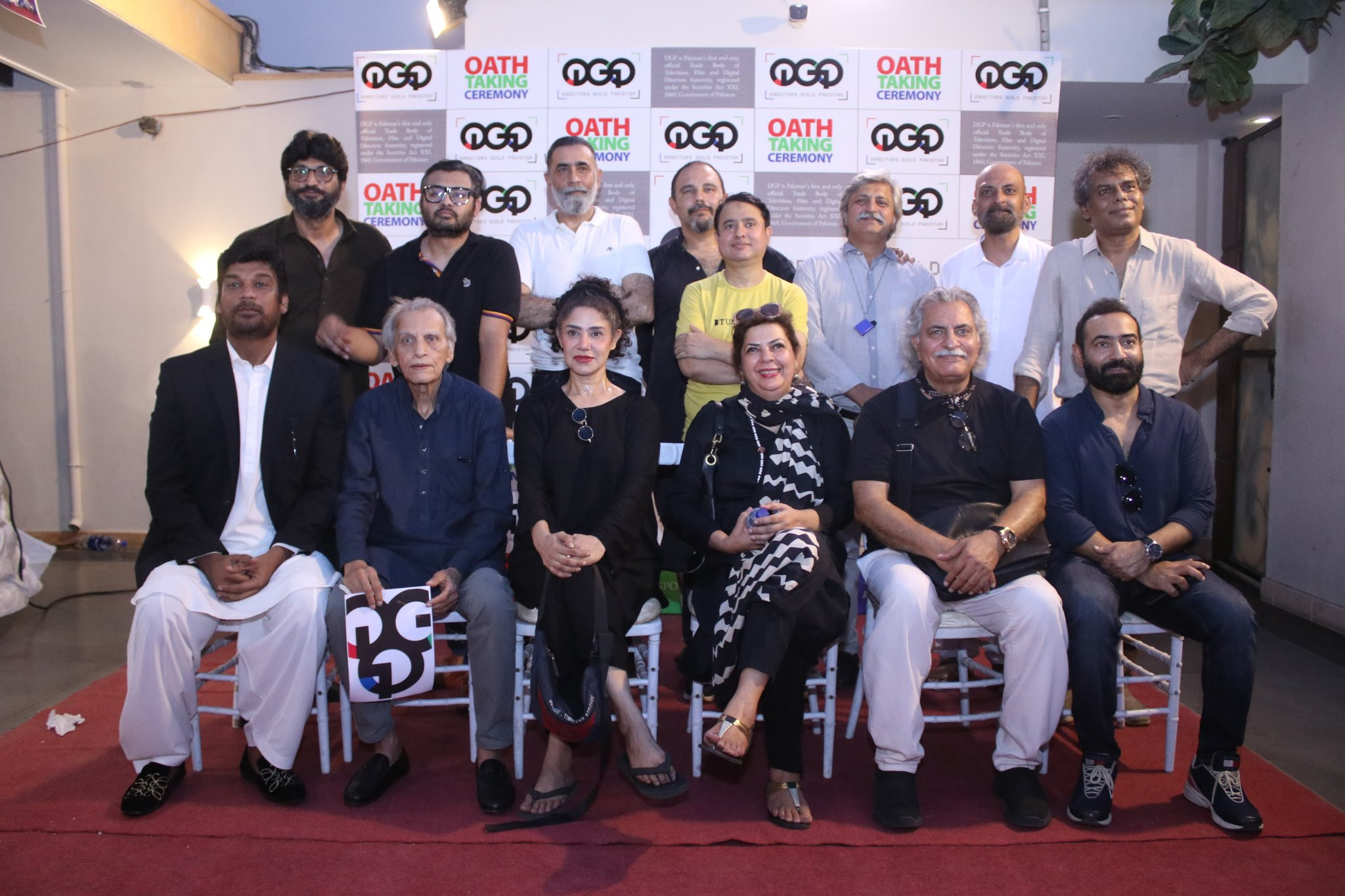 On a hot and humid Sunday evening in Karachi, the Directors Guild Pakistan (DGP) was officially announced at an oath-taking ceremony. The governing body for the Directors Guild of Pakistan (DGP) spoke about the need for this guild, and why it took so long to form it in the first place.
"It all started in 2017, and after six years of running around frantically, this association was finally registered. DGP is a platform for all film, TV, documentary, and commercials directors – it's a shelter home for them where their rights will not only be discussed but also fought for in case of mistreatment," said Mohsin Mirza, one of the office bearers and a founding member of the guild.
"This isn't to counter or be against any organisation. It is but a collaborative attempt to protect the economic and creative rights of directors in this country."
Pakistan currently has registered trade bodies for producers and actors, respectively called the United Producers Association (UPA) and the Actors Collective Trust (ACT). A representative body of screenwriters in the country, the Screenwriters Association of Pakistan (SWAP), has yet to be registered.
Zaheer Khan, the legendary director, actor and producer, initiated the oath-taking ceremony where office bearers Mirza, Wajahat Rauf, Shahzad Nawaz, Rafay Rashidi, Saife Hasan, Mehreen Jabbar and founding president Misbah Khalid officially took charge of their duties to "negotiate and advocate industry-wide agreements governing the minimum compensation, benefits, working conditions and duties of DGP members."
Nawaz lamented that clearances, never-ending paperwork, and communication between intergovernmental offices made it extremely difficult for them to create an association for them. For those still confused about what DGP is about, Rauf had the best answer. "The Avengers have assembled. This is the only way moving forward to give structure to this industry."
Although, even the launch event wasn't without some drama. Rashidi, one of the founding members, also announced his resignation at the event. "I would like to announce that I will be resigning as the Secretary General of the Directors Guild of Pakistan and passing it on to someone more credible. I've done my job and my seniors can do a better job. Good luck!" he said, explaining why he came on board as one of the founders of the guild initially.
"Firstly, I haven't directed a film (he has!) or something for television, but I am only here for the industry and because I respect my seniors. And also because a director is given no importance in this industry. It is a bitter truth and I am blatant like that. They never get credit for their work. Their names do not come on social media as much as the producer," he exclaimed.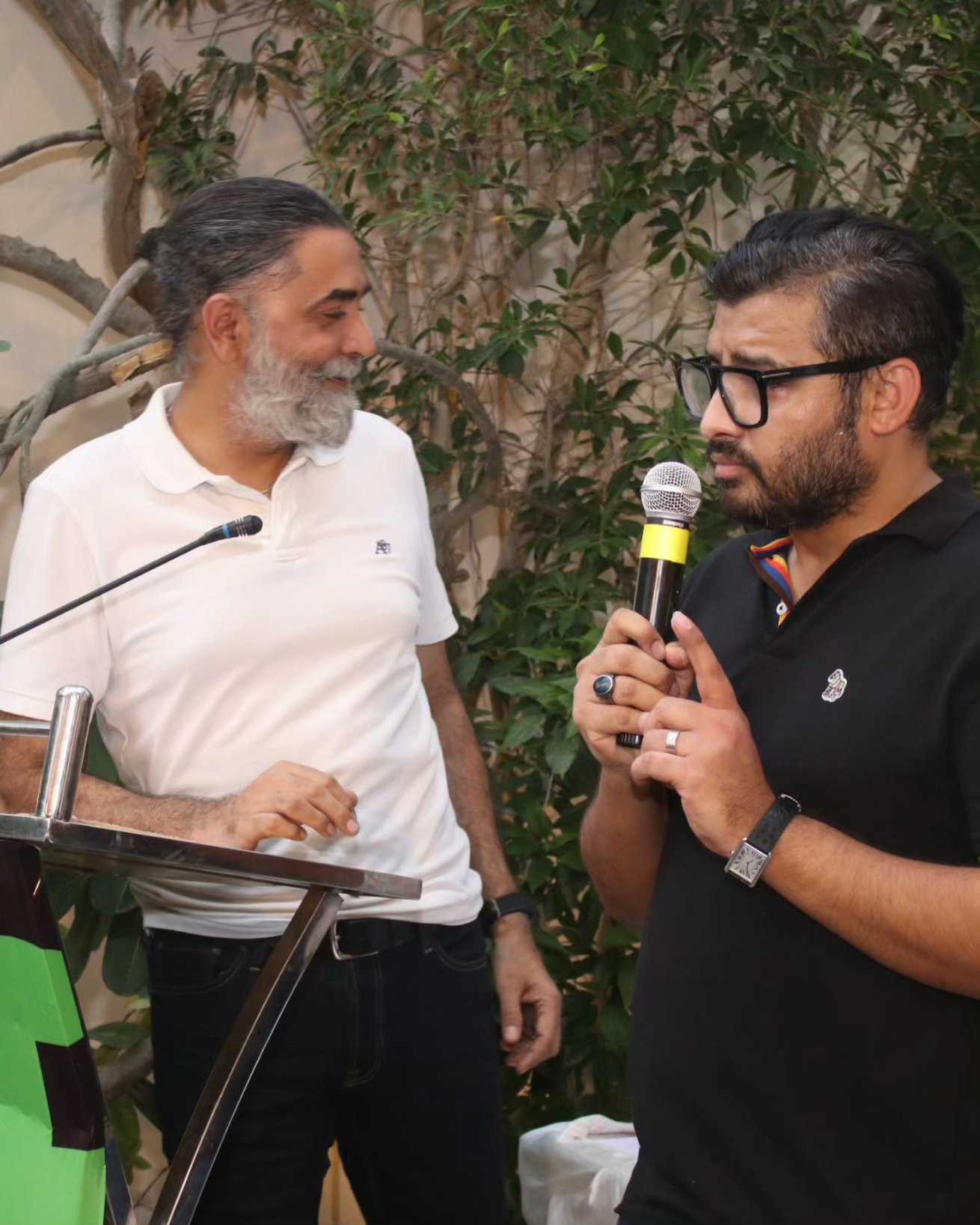 Meanwhile, Jami, an office bearer, too shared some thoughts on the guild. "I wanted a platform to create awareness about what happens to directors and also on what directors do to people in the industry. It is unfortunate that it took us so long to create this," he said.
"A director's work begins the day the script is written, and it never ends. Nowadays, the director also fights with distributors and the cinema for timings. We want the director's cut to be their vision and not controlled by news channels," he added and gave an example of the Directors Guild of America.
"The DGA is such a powerful body that Hollywood cannot even move without it. That's the vision for us too. The industry can only be given importance if we work together. I also hope we start releasing movies outside of the festive seasons."
Khalid shed light on some of the long-term plans for the guild. "The idea behind the association is to provide training and mentorship to young directors, pave the way for international collaborations, and generate sponsors and funds," she said. "We want to start a new era that prioritises directors. It will be catered through the DGP's initiatives, such as the Director Development Program, which would promote rights and interests of directors, including remuneration and creative liberty, while showcasing Pakistani content globally and offering scholarships and research opportunities," she explained.
Hasan also sees this as an "excellent" opportunity for young directors who have yet to face the problems they did in their initial years. "For instance, the pressure of producers, lack of creative liberty, payment issues and copyright issues. If we come together, this platform will have a strong stance and impact on stakeholders." Rauf, too, agreed and said raising a collective voice on an issue had better chances of yielding a "positive" result.
"We face a lot of problems in terms of timelines and compensation. We will address these through the association. Rights [of directors] will be protected," he said, and there was special emphasis on getting insurance and financial benefits for directors in future.
On a closing note, Khalid announced that the body was "selective" at this point, but it would announce elections by the end of this year and open for all Pakistani directors to join.