August 11, 2023

Web Editor

0
As NA dissolved, ECP awaits census data to give polls date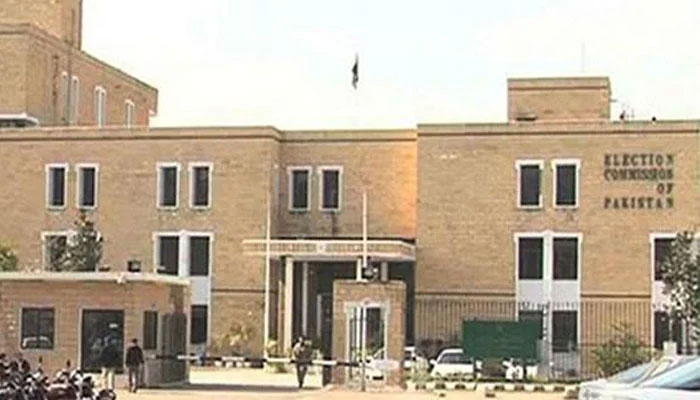 ISLAMABAD: With the dissolution of National Assembly, the Election Commission of Pakistan (ECP) has 90 days to conduct the general election, and before that carry out delimitation of constituencies as per the digital censuscustom soccer jerseys Human hair Wigs make your own jersey nike air max 90 sale nfl superbowl seahawks nfl nike air max 270 sale nike air max terrascape 90 men's shoes custom basketball jerseys nike air jordan mens low nfl shop com cheap nfl jerseys popular sex toys cheap sex toys for men cheap wigs . But the results of census are yet to be shared with it.
"We are yet to receive data of 186,509 census blocs, and thrash out a timeline for carrying out delimitation, a constitutional requirement, though we have received district-wise data from the Pakistan Bureau of Statistics already," confirmed sources at the ECP.
It was learnt that in the next week, the Pakistan Bureau of Statistics (PBS) would complete compilation and share the blocs data with the ECP, which would then require at least four months to conduct delimitation of constituencies accordingly and address complaints.
The Council of Common Interests (CCI), a constitutional forum, approved the first-ever digital census results on August 5 and the ECP held its first formal meeting on the matter. The next stage after the census i.e. carrying out delimitation has been okayed. The ECP has consulted and got a briefing from its legal team as well but awaits provision of complete data from the bureau to draw a timeline for its legal obligation prior to the conduct of elections.
However, the passage of census results has set in motion speculations, particularly in political and constitutional circles. As for the National Assembly, it stands dissolved on August 10 and the clock has started ticking for the constitutional body to take the major step of delimitation, which involved 90 days plus 30 days for addressing the related complaints and objections, respectively.
"The time factor is crucially important and if the bureau provides complete census results to the Election Commission by August 14 or 15 (Tuesday or Wednesday), the commission would be left with 85 or 86 days to conduct delimitation," a senior official said.