August 1, 2023

Web Editor

0
ECP asks KP CM to de-notify ministers, aides with political affiliation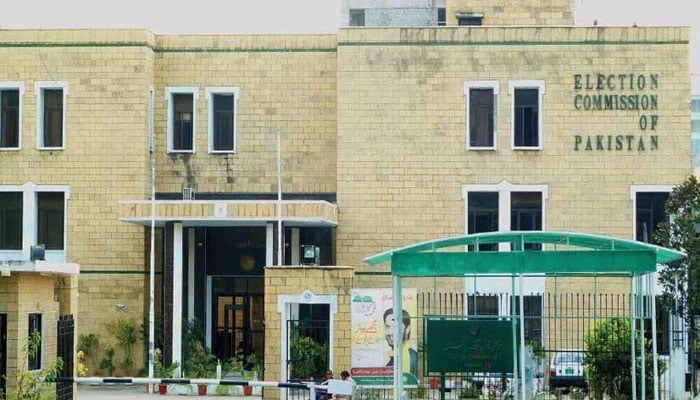 PESHAWAR: The Election Commission of Pakistan (ECP) has sent a letter to the Khyber Pakhtunkhwa caretaker chief minister to remove ministers, advisers and special assistants who have political affiliation.
A letter was sent by the ECP to caretaker Chief Minister Azam Khan on Monday to de-notify the ministers, advisers and special assistants involved in politics, so that holding of free and fair elections could be ensured.
"The caretaker government has a special role in assisting the ECP to ensure that a level playing field is provided for all the relevant stakeholders, contesting candidates of all political parties to enable them to exercise their capabilities for the good of voters, without fear or favour and without let or hindrance of any sort," stated the letter by the ECP to Chief Minister Azam Khan.
It added that a caretaker government, including cabinet members and other relevant functionaries, can only provide an objective environment if it did not involve itself in politics and election campaigns in violation of Sections (1)(d) and 2(g) of the Election Act 2017.
"Regrettably it has come to the notice of the Election Commission through media and other sources that some ministers, advisers and special assistants in the current interim cabinet were appointed on the basis of their political affiliations. As an example, this manifestation was clearly visible in the case of Shahid Khattak who was found involved in political activities," the letter said.
It continued that the minister in question resigned from his portfolio when the Election Commission took cognisance of the matter. "This attitude of some ministers, advisers and special assistants and other functionaries is against the very spirit of the caretaker government, the Constitution and Election Act 2017," the letter added. It asked the KP CM to de-notify all such cabinet members immediately, adding the matter may be accorded top priority.