July 5, 2023

Web Editor

0
Five times Margot Robbie embodied Barbie perfectly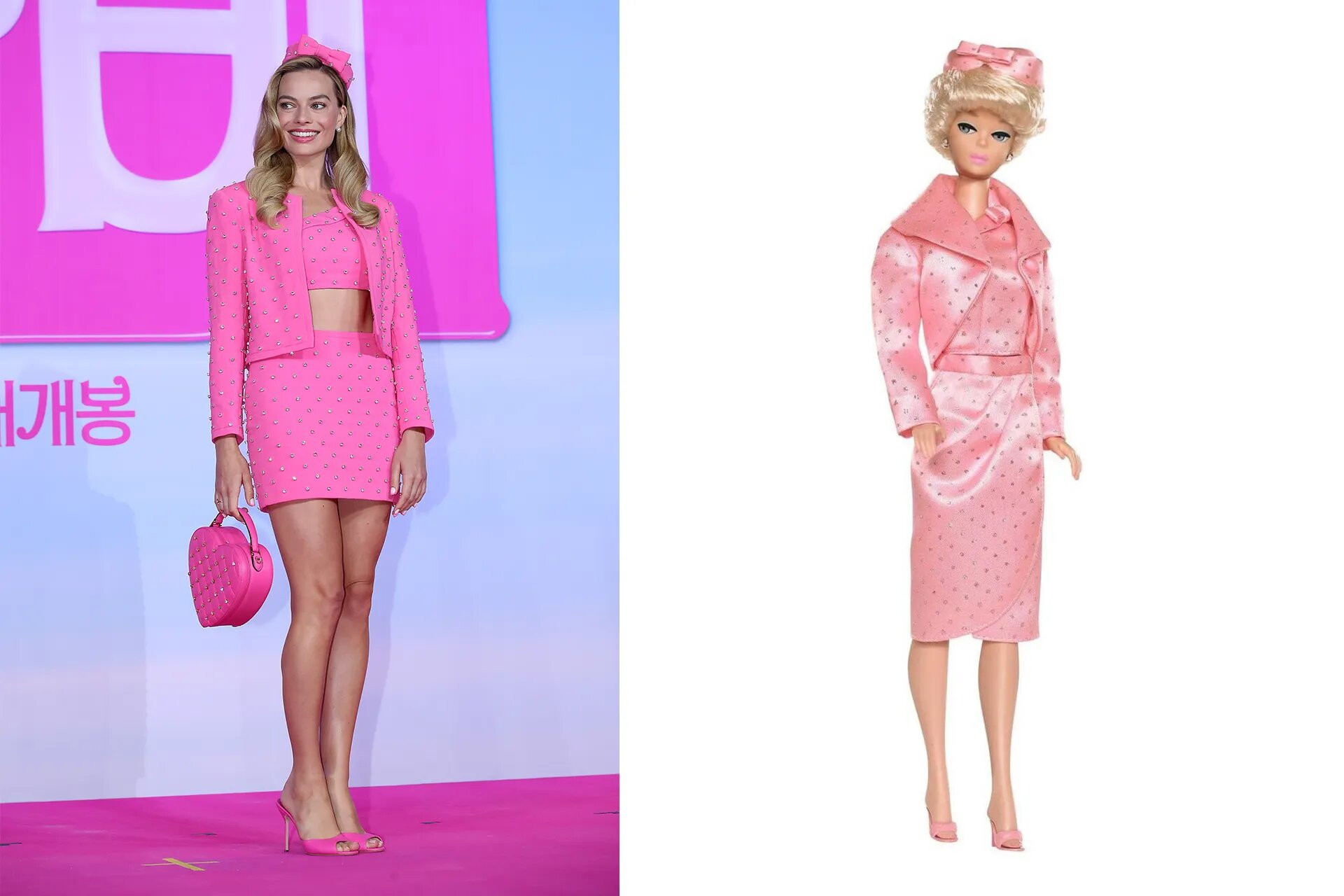 Margot Robbie, the talented Australian actor known for her versatility and captivating performances, has all but become Barbie for the Greta Gerwig project by the same name. As the release date draws near, Margot has been captivating the world with her stunning real-life Barbie looks, leaving fans and fashion enthusiasts in awe.
From vintage Versace and Chanel to Moschino and custom-made Herve Leger, Margot's impeccable sense of style brings Barbie to life in a way that is truly unmatched. Behind Margot's flawless promotional looks stands her stylist, Andrew Mukamal, who has masterfully curated each ensemble to pay homage to the original doll while infusing them with a touch of effortless chic. Here are five times when Margot seamlessly became Barbie for promotions.
Day-to-night power suit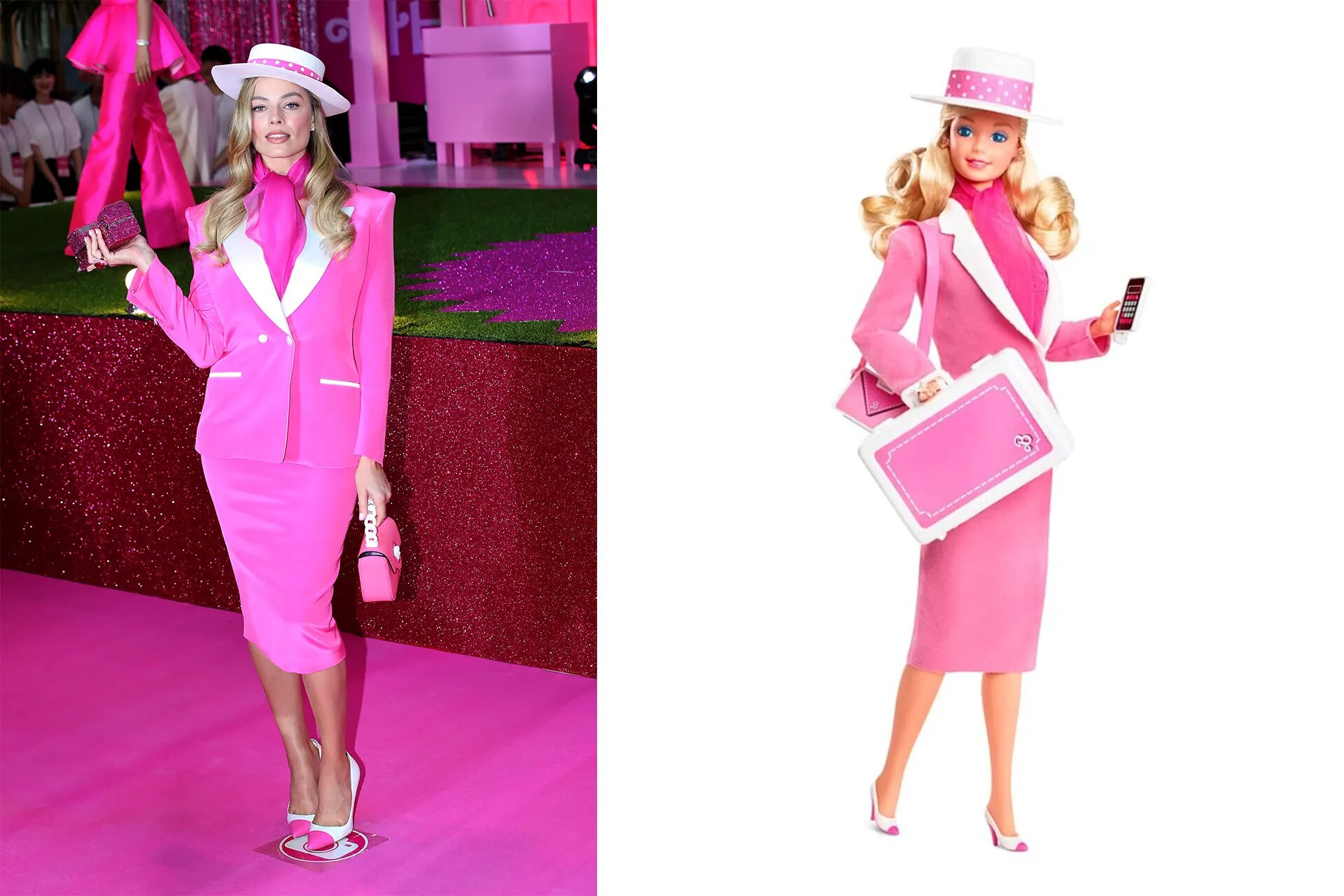 Margot made a striking appearance as she channelled the 1985 "day to night" Barbie doll, donning a custom pink power suit by Versace. The ensemble featured a sparkling phone accessory, a white fedora, and elegant Manolo Blahnik pumps. Her attention to detail and impeccable styling brought the iconic doll's look to life in a captivating way
Barbie reimagined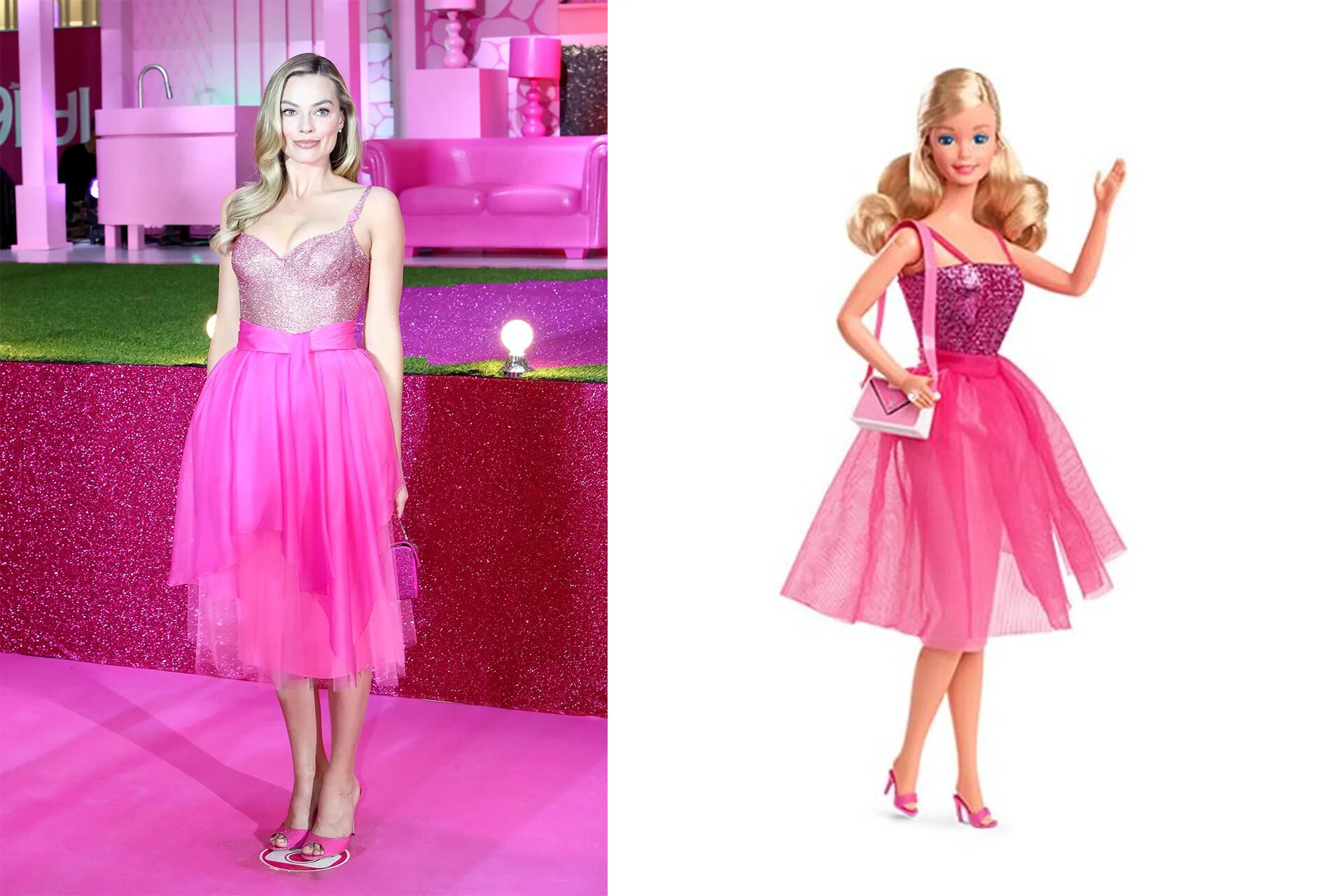 In a nod to the 1985 "day to night" Barbie doll yet again, Margot and Andrew collaborated with Versace to reimagine the doll's iconic outfit. They crafted a stunning crystal bodysuit paired with a vibrant, frothy pink skirt, capturing the essence of the original dress. The meticulous attention to detail and creative collaboration resulted in a striking ensemble that paid homage to the beloved doll's sparkling evening transformation.
Sparkling pink ensemble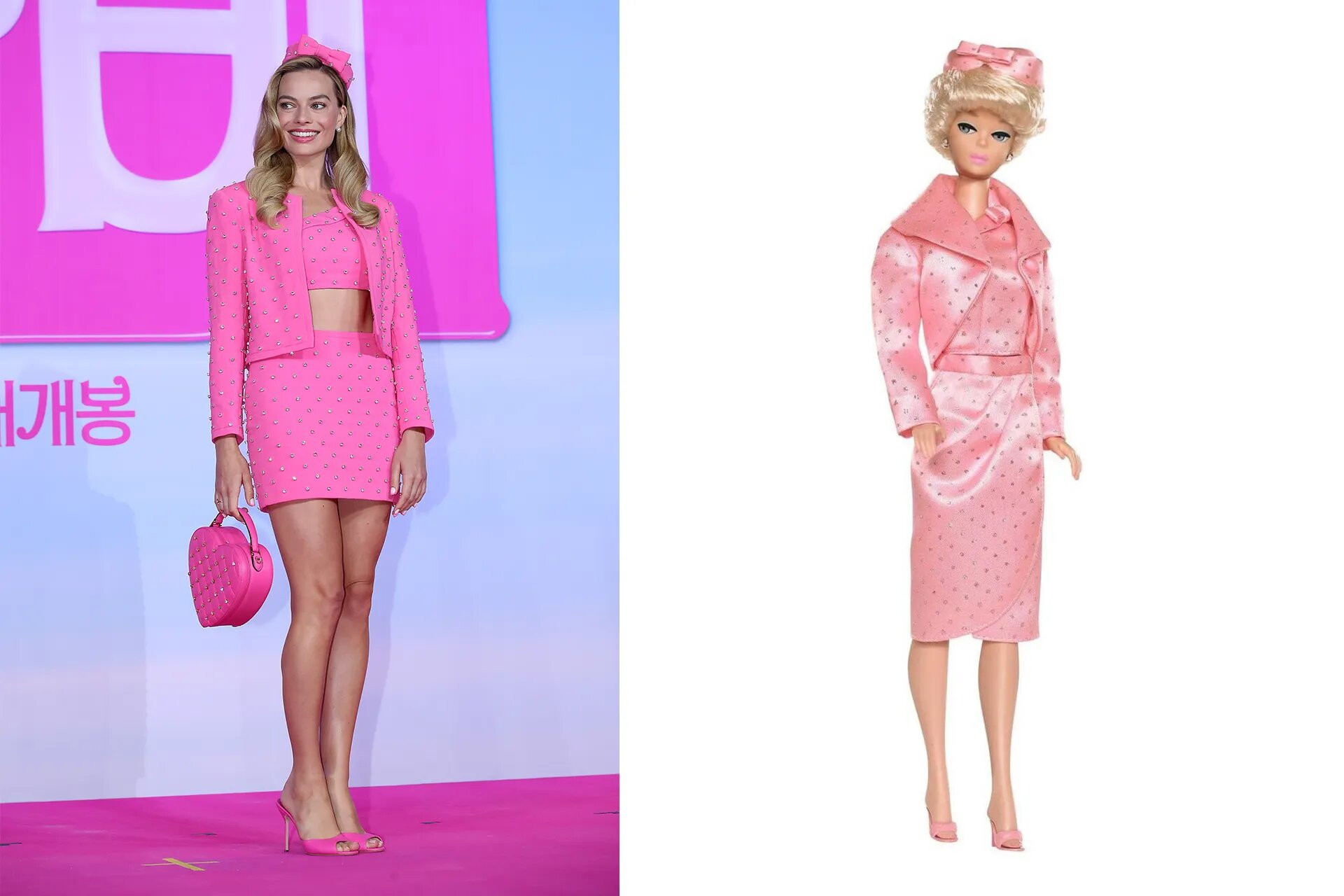 During a press conference in Seoul, Margot paid homage to the "sparkling pink" Barbie doll from 1964. She wore a stunning pink skirt suit embellished with crystal studs, crafted by Moschino. Completing the ensemble was a heart-shaped quilted bag, a pillbox hat adorned with a bow, and vibrant pink Manolo Blahnik pumps. Margot's attention to detail and fashion choices effortlessly captured the essence of the iconic doll's glamorous style from the '60s.
Bodycon glam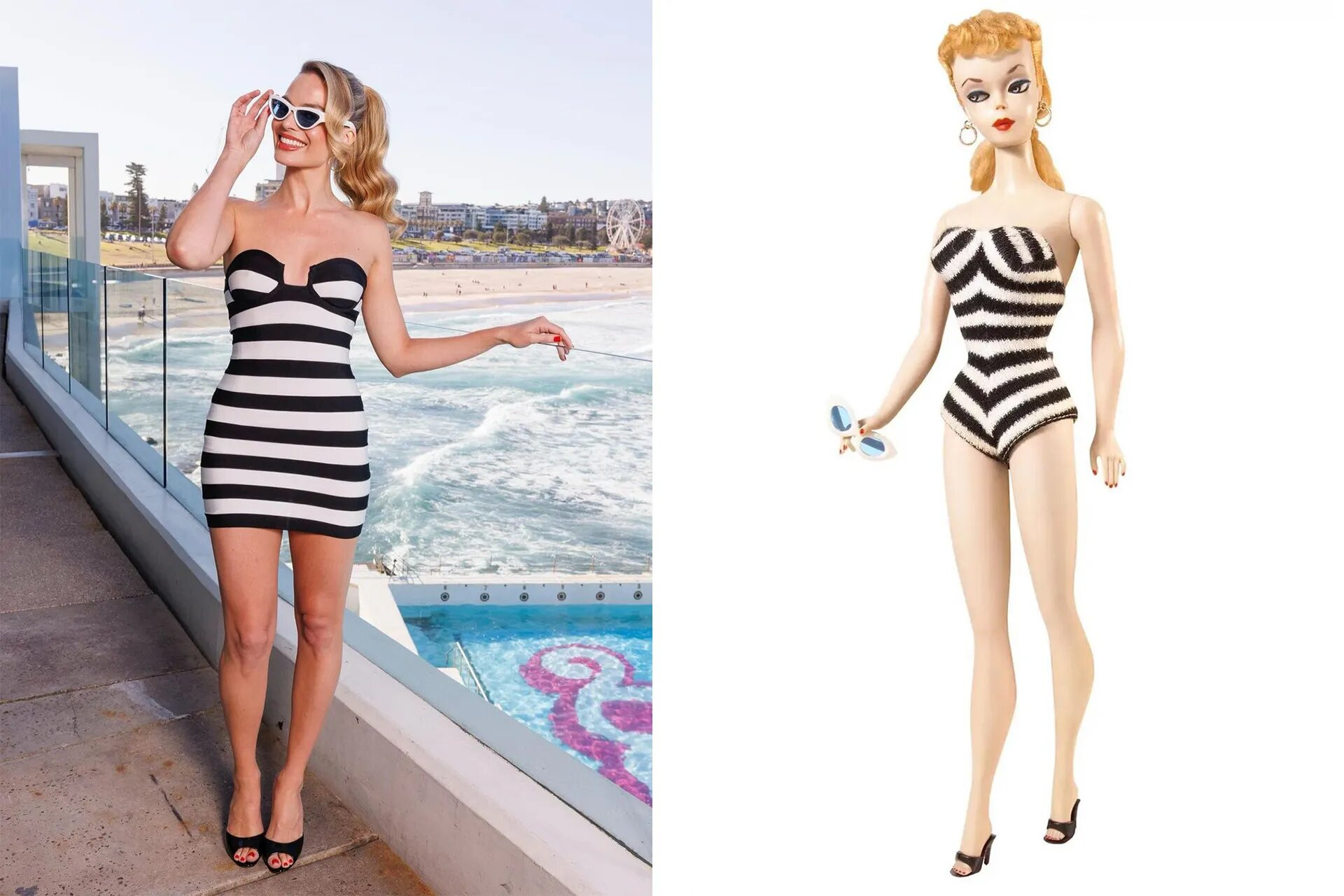 During the promotional activities for Barbie in Sydney, Margot embraced the spirit of the original 1959 Barbie doll with her fashion choices. She donned a striped bodycon minidress by Hervé Léger, meticulously selected by Andrew, to reflect the iconic doll's aesthetic. To further capture the essence of the original doll, Margot paired the dress with peep-toe heels by Manolo Blahnik. Her hair was elegantly styled in a high ponytail, mirroring the signature look of the classic Barbie.
Vivacious in Valentino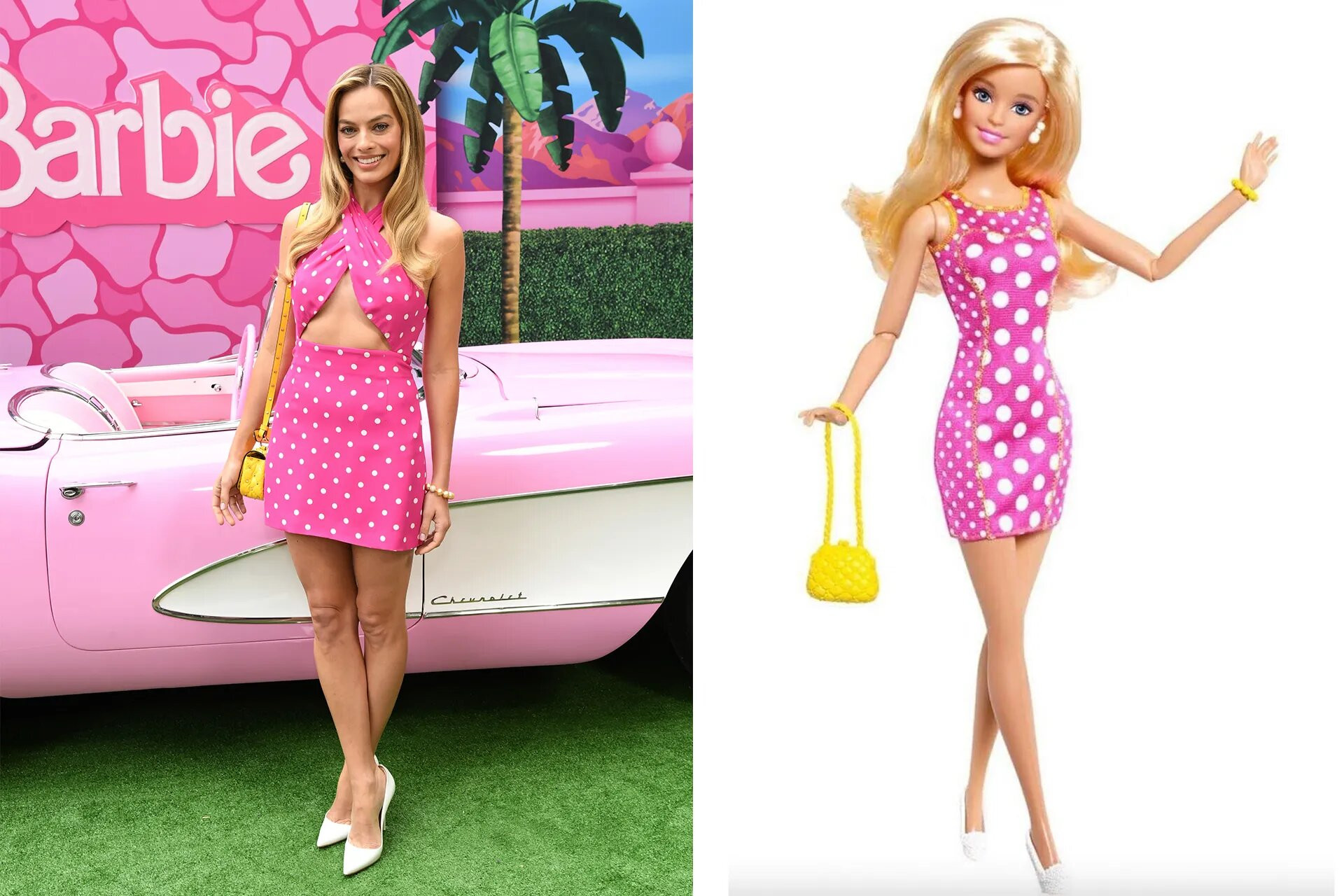 During a Hollywood photo call, Andrew drew inspiration from yet another original Barbie outfit. Margot sported a vibrant pink spotty mini dress designed by Valentino, capturing the essence of the iconic doll's fashion. Complementing the dress, she carried a yellow handbag and wore white heels from Manolo Blahnik.
In a world where pink reigns supreme, Margot's promotional looks explore a plethora of variations. From textured fabrics to intricate patterns and bold prints, each co-ord set, pantsuit, skirt suit, dress, and even athleisure ensemble showcases an exquisite blend of colours and textures that perfectly captures Barbie's vibrant spirit. The meticulously selected accessories serve as the icing on the cake, completing each look with flair and attention to detail.
The actor's embodiment of Barbie serves as a celebration of femininity and a powerful reminder of the doll's enduring impact on popular culture. Through her exquisite promotional looks, Margot pays homage to the timeless beauty and style that Barbie represents, reminding us all that sometimes, life imitates art in the most remarkable ways.