April 29, 2023

Web Editor

0
Elon Musk, Chuck Schumer share ideas on AI and future of transportation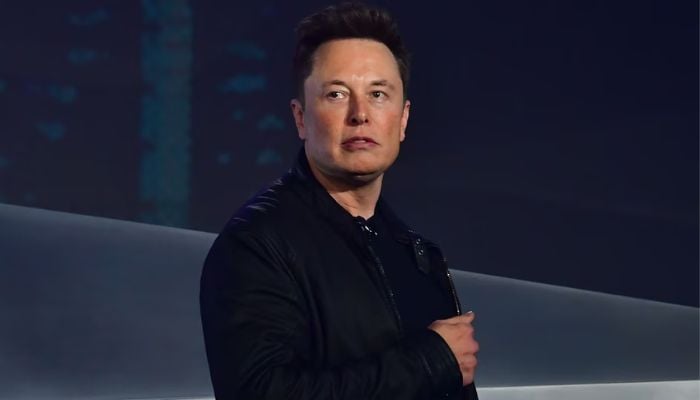 Elon Musk, the CEO of Tesla and a tech billionaire, recently met with US Senate Majority Leader Chuck Schumer to discuss electric vehicles and artificial intelligence (AI) related issues, according to media reports cited by Reuters.
The meeting reportedly lasted for an hour, after which Musk spoke to journalists and mentioned that they discussed the future and talked about AI and the economy.
Schumer, a Democrat, also spoke to reporters and expressed that he had a very productive meeting with Musk, who is also the CEO of the social media platform, Twitter.
"We talked about Buffalo [New York] — Tesla has a large plant in Buffalo. And we talked about AI," he said.
Earlier this month, Schumer said: "He had launched an effort to establish rules on artificial intelligence to address national security and education concerns, as use of programs like ChatGPT becomes widespread."
Schumer was of the view that "he had drafted and circulated a framework that outlines a new regulatory regime that would prevent potentially catastrophic damage to our country while simultaneously making sure the US advances and leads in this transformative technology".
Last month, Elon Musk, 51, alongside a group of AI experts and technology executives wrote an open letter in which they called for a six-month pause in developing systems more powerful than OpenAI's GPT 4, citing potential risks to society and civilisation.
The letter, issued by Future of Life Institute, read: "Powerful AI systems should be developed only once we are confident that their effects will be positive and their risks will be manageable."
In the US Capital, legislators are stressing AI regulations. A Democratic Senate Intelligence Committee chair Mark Warner in a letter sent to AI CEOs on Wednesday asked them to step forward and address concerns posed by AI.
On Wednesday, Commerce Secretary Gina Raimondo while talking to reporters said: The Biden administration is working as aggressively as possible to figure out our approach to AI.
"The challenge is you don't want to stifle innovation in a brand new area with massive potential. The risks related to misinformation and deep fakes etcetera are massive," noted Raimondo.
Earlier this year, CEO SpaceX Musk met two top White House officials in Washington and discussed how the administration and his company could move forward to produce electric vehicles in the country.