August 27, 2023

Web Editor

0
Weather update: Karachi to remain partly cloudy today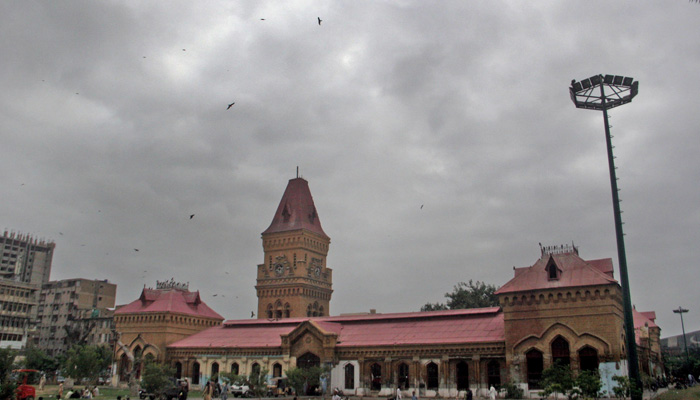 KARACHI: Weather in the port city will remain partly cloudy while drizzle is expected in the next 24 hours, the Pakistan Meteorological Department said in its forecast on Sunday.
The drizzle, according to the Met Office, is expected in the morning and night.
The minimum temperature in the metropolis will be 26.5°C, while mercury could rise up to 32°C, the PMD mentioned in its forecast.
"The current humidity ratio in the city's atmosphere is recorded at 66% with winds blowing at a speed of 14 kilometres per hour from the southwest," the Met Office said.
The PMD, in its forecasting report for Sunday and Monday, mentioned hot and humid weather in most districts of the province. "However, light rain/drizzle is likely in coastal areas," it added.
Karachi's temperature on Monday will fluctuate between 30°C and 32°C.
The PMD's forecast also stated that a westerly wave is affecting the upper parts of the country. "Monsoon currents from the Arabian Sea are penetrating in upper parts."
Rain with wind and thundershowers, as per the weather forecasting authority, is expected in the Potohar region, Islamabad, upper Punjab, Khyber Pakhtunkhwa, Gilgit Baltistan and Kashmir today (Sunda) and on Monday
"Hot and humid weather is expected elsewhere in the country," the PMD added.