July 16, 2023

Web Editor

0
Money-laundering case: Elahi not released from jail despite bail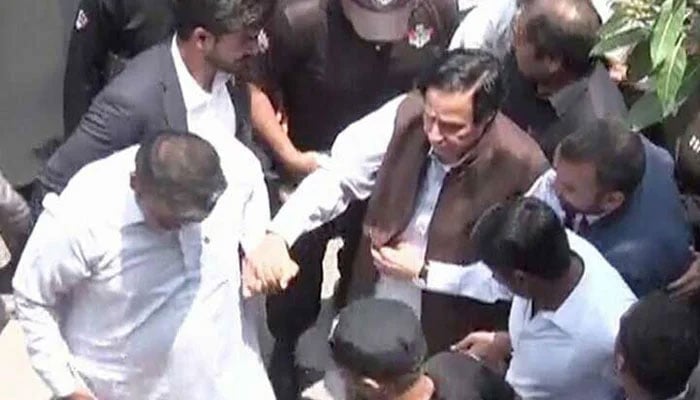 LAHORE: Pakistan Tehreek-e-Insaf (PTI) President and former Punjab chief minister Chaudhry Pervaiz Elahi could not be released from jail on Saturday despite receiving bail from the court.sex toys for sale nfl shop coupon code custom basketball jerseys nflshop custom jerseys cheap human hair wigs nfl shop nike air max 270 sale nike air max 270 sale cowboys jerseys nike air max 90 sale jordan shoes on sale adidas ultraboost 20 sneakers stores nike air jordan 4 custom hoodies
Ahead of Elahi's imminent release, a large contingent of police arrived at the Camp Jail to take Elahi into custody under Section 3 of the Maintenance of Public Order (MPO). However, jail authorities did not release the politician as it did not receive the court release order.
Earlier, a banking court on Saturday accepted surety bonds of former Punjab chief minister Pervaiz Elahi in a money-laundering case and issued his release orders.
The Federal Investigation Agency (FIA) had registered the case against Pakistan Tehreek-e-Insaf President Pervaiz Elahi, his son Moonis Elahi, Jibran Khan and others under Section 161, 109, 34 and 162 of the Anti-Money-laundering Act 2010.
Meanwhile, the Lahore Police chief has requested Deputy Commissioner Rafia Haider to ensure former Punjab chief minister Pervaiz Elahi's house arrest.
Lahore Capital City Police Officer (CCPO) Bilal Saddique Kamyana requested the DC in a letter on the grounds that Elahi could become a source of disrupting public order. Earlier, the Lahore High Court (LHC) prohibited the authorities from arresting Elahi in any undisclosed case. The court, while giving a verdict, ordered police and the Anti-Corruption Establishment (ACE) not to arrest the former CM in any undisclosed case against him. Justice Amjad Rafique passed the order in a case seeking details of cases against the former chief minister.