July 27, 2023

Web Editor

0
FIA summons Imran on Aug 1 in cipher case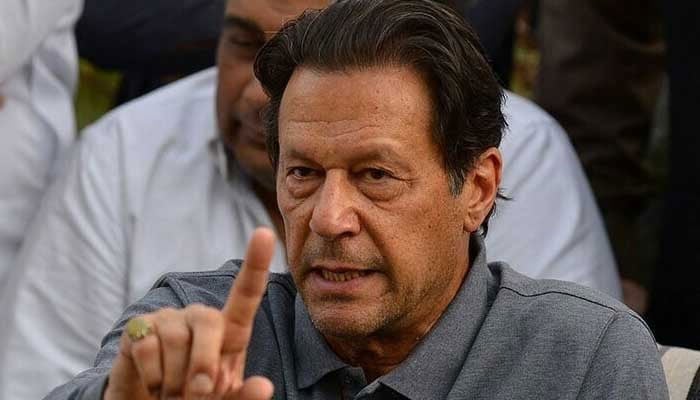 ISLAMABAD: The Federal Investigation Agency (FIA) on Wednesday summoned Pakistan Tehreek-e-Insaf (PTI) Chairman Imran Khan on August 1 in a case related to the diplomatic cable saga, a cipher what the former premier claimed contained details of a threat made by the United States against his government.
In a public gathering on March 27, 2022 in Islamabad, Imran waved a letter claiming that it was evidence of an "international conspiracy" backed by the US to topple his government.
A day earlier, the FIA grilled the ex-prime minister for nearly two hours and recorded his statement in the case. In the fresh notice, the investigation agency asked the deposed prime minister to appear before its joint investigation team at 12 noon on Tuesday (August 1). The FIA instructed Imran to appear before the JIT along with the relevant documents.
The PTI chief will be asked follow-up questions related to his recorded statement on July 25, read the notice. Earlier this week, the federal agency interrogated PTI Vice Chairman Shah Mahmood Qureshi for nearly two hours in connection with its ongoing probe into the controversial US cipher.
Qureshi appeared before an eight-member team, headed by FIA Islamabad Zone Director Rana Abdul Jabbar. He is one of the central characters in the cipher saga due to his position as the foreign minister during PTI's tenure.
Officers from different FIA wings and Grade-19 officers, one each from three different intelligence institutions, were also present during the PTI vice chairman's interrogation.
The cipher drama took a new turn last week when former premier's then-principal secretary Azam Khan recorded a statement, terming the US cipher a "conspiracy" used by the ex-PM to "manipulate for creating a narrative against establishment and opposition." Azam, who had been "missing" since last month, recorded his statement under CrPC 164 before a magistrate, sources said.