August 27, 2023

Web Editor

0
Nasa, SpaceX delay launch of four astronauts until Saturday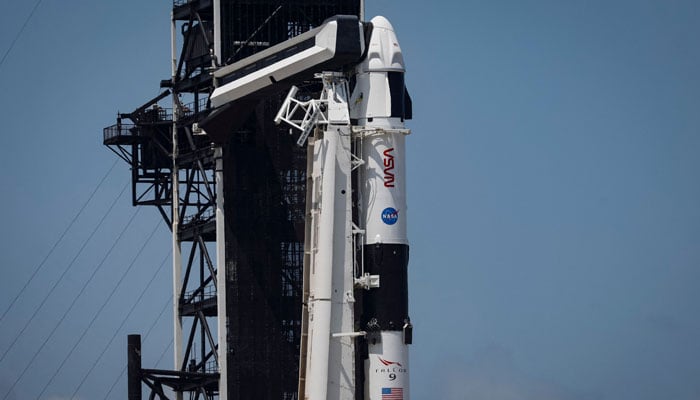 US space agency Nasa and Elon Musk's SpaceX's mission to send four astronauts from four different nations and space agencies to the International Space Station (ISS) was suddenly called off on Thursday evening,
The SpaceX Crew Dragon spacecraft, carrying astronauts, was scheduled to launch at 3:50am ET on Friday from Nasa's Kennedy Space Center in Florida on a SpaceX Falcon 9 rocket.
However, the launch has now been delayed according to an announcement made by SpaceX on X, formerly Twitter, late on Thursday night while the cause behind the sudden change of plans remains unclear.
According to SpaceX's post on X, the space agency was delaying the liftoff time to Saturday, August 26 at 3:27am because it "provides teams additional time to complete and discuss analysis".
"The vehicles remain healthy and the crew is ready to fly," the post read.
Nasa spokesperson Rob Navias, during a livestream, said: "Mission managers met and elected to postpone the launch of the Crew-7 crew for 24 hours to provide just a bit more time to close out some open paperwork."
There is a 95% likelihood that the weather will be cooperative for the Saturday liftoff, according to the most recent predictions from the US Space Force, which regulates rocket launches.
The four astronauts set to launch aboard this mission, dubbed Crew-7, include Nasa's Jasmin Moghbeli, who will be the mission commander; Danish astronaut Andreas Mogensen, representing the European Space Agency; Satoshi Furukawa of the Japan Aerospace Exploration Agency, or JAXA; and Russian cosmonaut Konstantin Borisov of Roscosmos.
Nasa and SpaceX are set to launch their eighth commercial crew mission to the ISS. The Crew-7 astronauts will join the seven already on the orbiting laboratory, taking over operations from the SpaceX Crew-6 astronauts.
The mission will take place over five days, marking the eighth flight operated by the agency as part of the commercial crew program which has been in operation since SpaceX's first crewed mission in 2020.
The crew will spend about five days taking over operations from the SpaceX Crew-6 astronauts.