August 3, 2023

Web Editor

0
Ex-PCB chief Ijaz Butt passes away at 85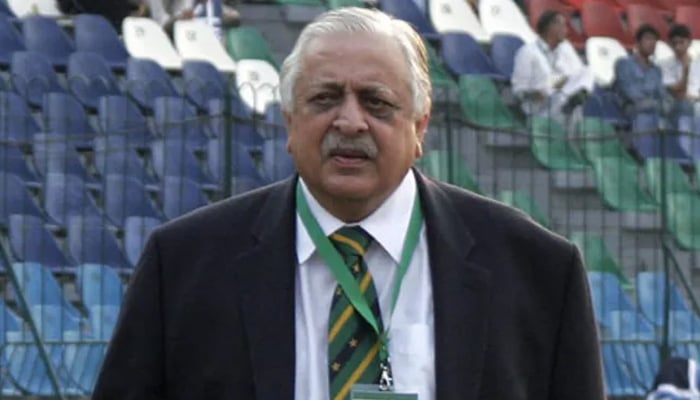 Former chairman of the Pakistan Cricket Board (PCB) Ijaz Butt passed away on Thursday at the age of 85 after a prolonged illness in Lahore.
Butt's son Arif Saeed confirmed the news of his demise, saying that the former Test cricketer was unwell for a long time.
The deceased served as the PCB chairman from 2008 to 2011, a period that saw multiple sackings and appointments in the team management.
"The PCB is saddened by the news of the passing of former Test cricketer and ex-PCB chairman Ijaz Butt. Our heartfelt condolences to his family and friends," the cricket board said in a brief statement on its official Twitter account.
Later, the PCB expressed grief over Butt's demise in a detailed statement.
As per the statement, Butt was born in Sialkot on 10 March 1938, and featured in eight Tests for Pakistan from 1959 to 1962. Pakistan cricket team won the ICC T20 World Cup in 2009 under his chairmanship of PCB.
"On behalf of the PCB, I want to express my deepest condolences on the sad demise of Mr Ijaz Butt," the statement quoted PCB Management Committee Chairperson Zaka Ashraf.
"I had the privilege of knowing him personally and I have nothing but utmost respect for Mr Butt.
"I offer my deepest condolences to Ijaz Butt's family and friends, and assure them that he will always be remembered for the contributions he made to Pakistan cricket," he added.
Butt was a wicketkeeper-batter during his playing days and made his Test debut against West Indies in 1958-59 as an opener, notching up 41 not out in a 10-wicket win.
He also played twice against Australia, making his only half-century at Karachi in December 1959.
Overall, he scored 279 runs in eight Tests at an average of 19.92. He also featured in 67 first-class matches, scoring more than 3,000 runs.
Here is how Twitter reacted to Butt's death