June 14, 2023

Web Editor

0
Cyclone Biparjoy: Keti Bandar needs to be evacuated, Karachi not in danger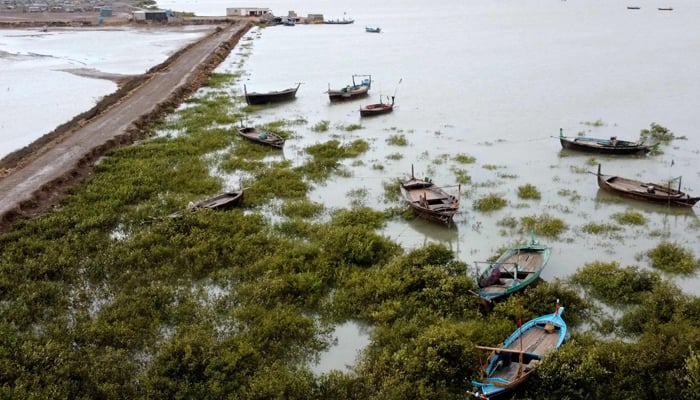 Minister of Climate Change Sherry Rehman said Tuesday that while the very severe cyclonic system (VSCS) Biparjoy will not directly hit Karachi, it will certainly hit Keti Bandar in the Thatta district.
Karachi will likely receive 110mm of rainfall. In contrast, Thatta, Badin, and Sajawal are expected to receive 330mm of rain, the senator, during Geo News' talk show 'Aj Shahzeb Khanzada Ke Saath'.
She further added: "We have a red alert [in place] till June 18 and will issue a new advisory at 11 or 12 o'clock on the day [the storm is expected to make a landfall]."
In a tweet separately, she said: "Panic is understandable, human nature; but it's important to move with caution & calm."
"Evacuations are painful, stressful and hard to embark on but we must insist on them in areas where see #CycloneBiparjoy making landfall. For Coastal areas like Keti bandar evacuations are not optional."
During the same show, Pakistan Meteorologist Department (PMD) Sindh Chief Meteorologist Sardar Sarfaraz said the storm's intensity had decreased somewhat.
"There is no dangerous situation in Karachi, the cyclone will exit from the city's south," he said.
He, moreover, added that the storm was heading toward the north.
"It will then move north-east, where it will hit or pass Keti Bandar and Indian Gujarat," he said, commenting on the cyclone's trajectory.
The chief meteorologist also shared that there is a possibility of light to moderate rainfall in Karachi today; however, the city will probably receive heavy rainfall on Thursday and Friday.