July 20, 2023

Web Editor

0
12 labourers killed as heavy rain lashes twin cities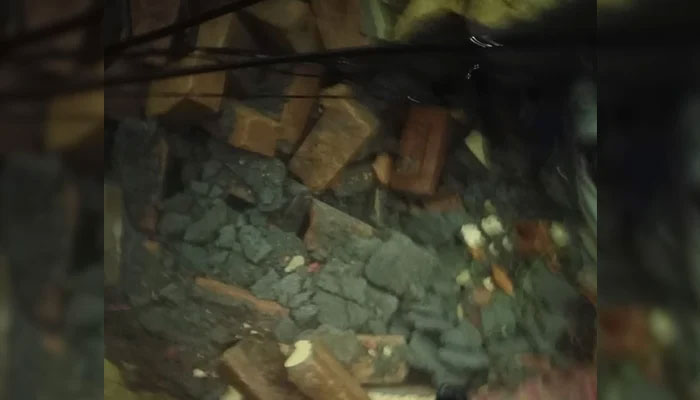 ISLAMABAD: At least 12 people were killed and five others were injured when a wall of an under-construction underpass caved in at Peshawar Road near Golra Mor in the jurisdiction of Noon police station due to record monsoon rains in Islamabad in the wee hours of Wednesday, police and hospital sources said.cheap nfl jerseys best wigs best human hair wigs nike air max 270 women wig stores best wigs adult sex toys nfl shop coupon code jordan shoes online cheap wigs for sale best sex toys for couples nfl gear sex toy shop online best wigs nike air max sc men's
They said that 16 labourers were living in camps alongside the wall when the incident took place.
Area police along with heavy contingent of Reserved, Rescue-1122, Rescue-15, fire-fighting units and other rescue departments reached the spot with heavy machinery and started rescue work. They recovered 11 bodies and five labourers alive from the debris. Additionally, military troops also took part in the rescue operation. The rescue operation was later completed and the bodies and injured labourers were shifted to hospitals.
According to a list released by the Islamabad Police, the deceased included Mohammad Shoaib, 27, son of Ghulam Shabbir, Zahid, 38, Karim, son of Qabil Khan, Noor Mohammad, son of Mohammad Siraj, Kalimullah, son of Fazal-e-Maula, Jalal Din, son of Mohammad Ali, Akbarzada, Israfil, 25, son of Noor Khan, Nauman, 22, Mohammad Khalid, 22, and Yasin, 23. Five labourers rescued alive were identified as Farooq, 28, son of Shahzad, Mohammad Shakil, 26, Nazir Ahmad, Inayat, 35, son of Niaz, Rehman Amir, 28, son of Mohammad Zaman and Muallam Khan, 27, son of Zaman Khan.
The torrential rain that lashed the twin cities of Rawalpindi and Islamabad on Tuesday evening continued till Wednesday, submerging several low-lying areas and increasing the risk of urban flooding. Due to the downpour, the low-lying areas and major roads and streets, including Canal Road, New Katarian and Saidpur Road tuned into pools.
The district administrations of the twin cities declared rain emergency and relevant departments were put on a high alert, spokesmen of the deputy commissioners of Rawalpindi and Islamabad said.
Talking to the media, the Rawalpindi commissioner said that municipal teams had been formed to drain out the rainwater with the help of machinery. He said the concerned departments were put on a high alert and rain emergency had been declared in the city and hospitals, adding that Rescue personnel have been deployed around Nullah Lai drain.
Meanwhile, torrential rains continued to lash the twin cities as the monsoon currents from the Arabian Sea intensified on Wednesday as forecast by the Pakistan Meteorological Department (PMD) with the highest, nearly 200 millimetres, rainfall in the twin-cities of Rawalpindi and Islamabad.
Meanwhile, an 11-year-old girl was killed in a similar wall collapse incident in Mohammadi Town within the jurisdiction of Khanna Police Station of Islamabad. Overall, 14 people, including two teenage girls, were trapped under the debris in different incidents in Swan and Khanna due to heavy rain.
Also, over 25 people were injured in six separate rain-related incidents when two passenger buses, a car, a van and two trucks travelling on the Islamabad-Peshawar Motorway collided with each other and overturned due to heavy rain. Rescue 1122 said their teams were working to aid the injured. Those critically injured were being shifted to hospitals in Wah Cantt and Taxila.