March 8, 2023

Web Editor

0
Elon Musk apologises to sacked Twitter worker over online row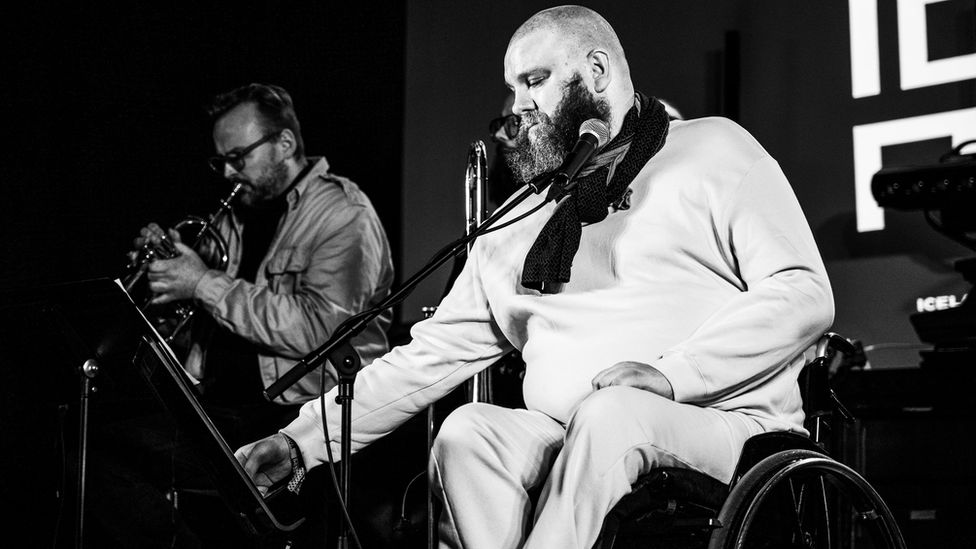 Twitter chief executive Elon Musk has apologised over an exchange he had on the platform with an employee.
It came after worker Halli Thorleifsson tweeted to Mr Musk saying: "Your head of HR is not able to confirm if I am employed or not".
Mr Musk responded by asking: "What work have you been doing?"
After a series of follow up questions and answers Mr Thorleifsson said he received an email confirming that he had been fired.
Mr Musk followed that Twitter conversation with a tweet on Tuesday describing Mr Thorleifsson as "the worst" before deleting it.
But in an apparent change of heart, Mr Musk took to the platform a few hours later to apologise – and appeared to offer Mr Thorleifsson his job back.
"I would like to apologise to Halli for my misunderstanding of his situation. It was based on things I was told that were untrue or, in some cases, true, but not meaningful."
"He is considering remaining at Twitter," he added.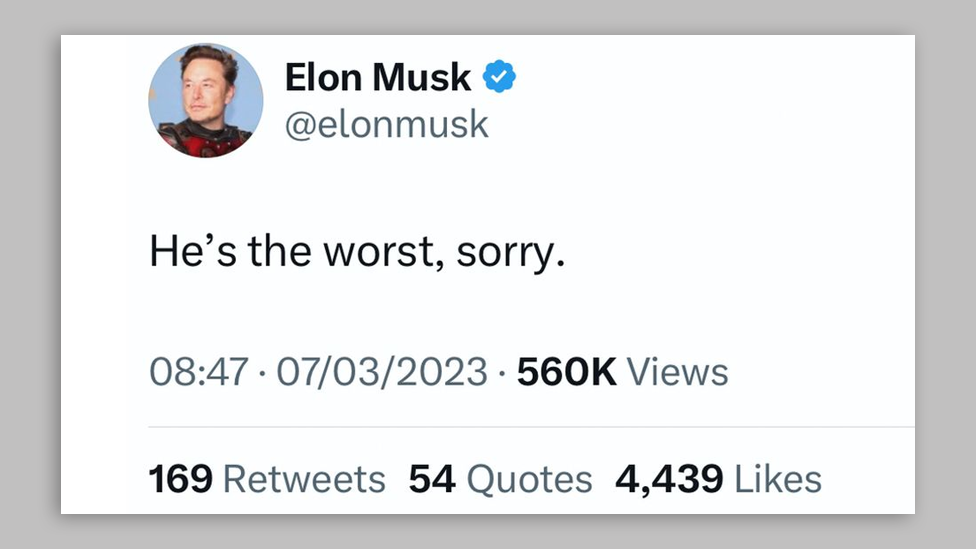 On Monday, Mr Thorleifsson told the BBC exclusively that he could not get an answer from Twitter's human resources department on whether or not he had been sacked.
"My theory is they made a mistake and are now looking for anything they can find to make this a "for cause" firing to avoid having to fulfil their contractual obligations," he said.
Mr Thorleifsson, who sold his creative agency Ueno to Twitter in 2021, did not want to say how much he was paid for the company. However, there is speculation that Twitter would have to pay him a considerable amount upon his departure from the firm.
Mr Thorleifsson has muscular dystrophy and has campaigned in Iceland for better wheelchair access.
According to local reports, when he sold his company to Twitter he structured the deal deliberately to pay a high rate of tax to the Icelandic government.
Last year, he was voted person of the year in Iceland by four media outlets.
Skip twitter post by Halli
The BBC is not responsible for the content of external sites.
End of twitter post by Halli
Some of Mr Thorleifsson's former colleagues could not understand why he had been singled out for such public criticism.
Photographer Daniel Houghton tweeted "As someone who has worked directly with Halli Thorleifsson during a turnaround, this is super disappointing to see. Not only is his work ethic next level, his talent and humility are world class."
Mr Musk replied: "Based on your comment, I just did a video call with Halli to figure out what's real vs what I was told. It's a long story. Better to talk to people than communicate via tweet."
After apologising, Mr Musk said that Mr Thorleifsson was considering coming back to Twitter. The BBC has not spoken to Mr Thorleifsson since Mr Musk's apology.
Mr Thorleifsson had previously told the BBC the situation was "strange" and "extremely stressful".
The BBC has asked Twitter for further comment but the company did not immediately respond.