March 10, 2023

Web Editor

0
Realme is entering the foldable market, according to the company's VP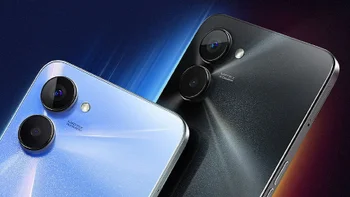 The foldable market is heating up, and we might finally have our foldable revolution we've been promised years ago. At the MWC in Barcelona, OnePlus COO and President Kinder Liu said that the company is working on a foldable phone that will come out later this year.
"Our first foldable phone will have the signature OnePlus fast and smooth experience. It must be a flagship phone that doesn't settle because of its folding form in terms of industrial design, mechanical technology, and other aspects. We want to launch a device that aims to be the pinnacle experience of today's foldable market," said Liu.
Now another big brand is hopping on that train. Realme VP Madhav Sheth posted a teaser on his Twitter page, asking users the following question: "What do you want next… #realmeFlip or #realmeFold?"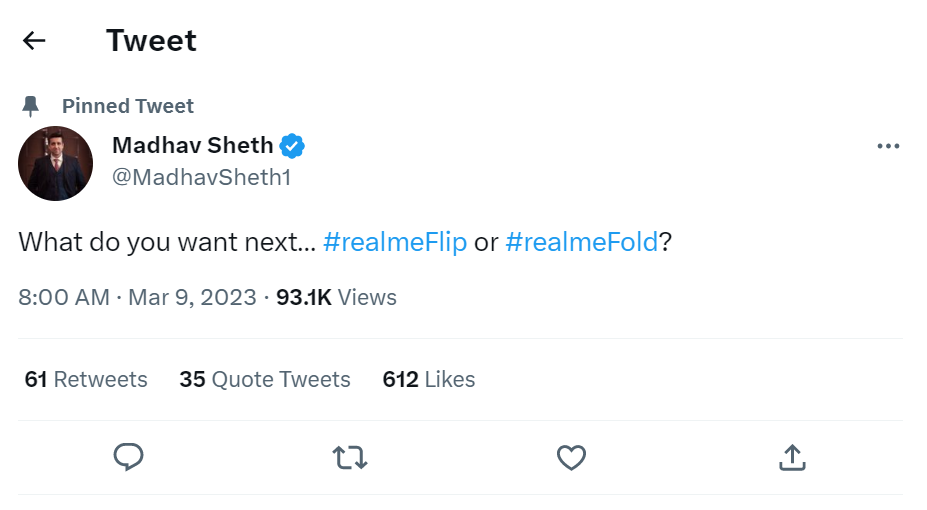 Funnily enough, there's a bit of a backlash in the comment section under the tweet, and many users point out different areas of improvement on which Realme should work before launching foldable phones.
Nevertheless, more competition is always welcome, and Realme's entry into the foldable market will definitely push the other big players to step up their game a bit. The company launched the fastest charging phone in the world (currently) at the MWC in Barcelona—the Realme GT 3 with its crazy 240W wired fast charging.
You can check out our quick hands-on here, but long story short, this phone is able to charge from 0 to 100% in under 10 minutes! There's no information on when Realme plans to announce its foldable project or which model will be the first to break cover. We'll keep an eye out for future updates on the matter.