Climate change: Spain breaks record temperature for April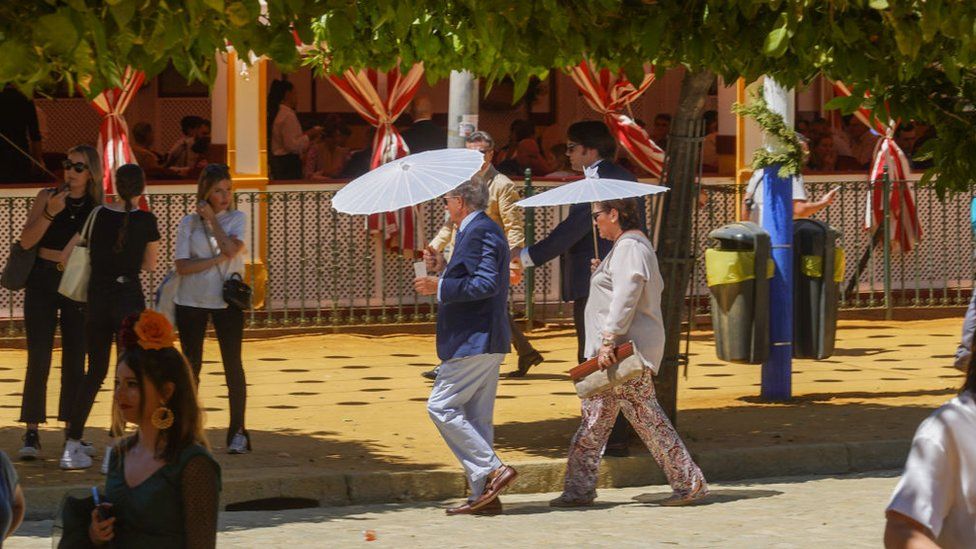 Spain recorded its hottest ever temperature for April on Thursday, hitting 38.8C according to the country's meteorological service.
The record figure was reached in Cordoba airport in southern Spain just after 15:00 local time (14:00 BST).
For days a blistering heatwave has hit the country with temperatures 10-15C warmer than expected for April.
It's been driven by a mass of very hot air from Africa, coupled with a slow moving weather system.
"This is not normal. Temperatures are completely out of control this year," Cayetano Torres, a spokesman for Spain's meteorological office
Experts were surprised by the scale of the heat experienced across southern Spain in recent days.