July 9, 2023

Web Editor

0
WhatsApp releases new fun feature to make chats more interactive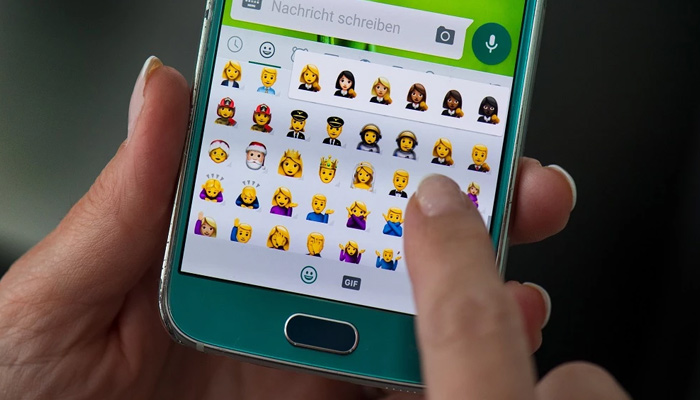 The Meta-owned messaging app, WhatsApp, is one of the most used social platforms due to the smooth and instant communication it provides to its users.
The company continues introducing new updates and improvements to the app to make the users' experience better and more fun while interacting with their loved ones.
This time around, WhatsApp is rolling out the ability to share stickers in a new way to make the chats more enjoyable and interactive, WABetaInfo reported.
The latest feature update is for Android phones which allows a particular sticker search to some beta testers. The update is linked to the ability to import sticker packs into WhatsApp from third-party apps, which the company introduced in 2018.
One of the requirements when creating stickers under the 2018 feature update was to associate a certain number of emojis with each sticker.
"WhatsApp is making use of that requirement requested back in 2018 by releasing a particular sticker search feature to some beta testers that install the latest WhatsApp beta for Android 2.23.14.16 update from the Google Play Store," the WhatsApp news tracker said.
As shown in this screenshot, a new sticker tray appears above the keyboard, showing the stickers associated with the emoji entered in the chat bar.
To check if this feature is enabled on your phone, the users can download the Cuppy sticker pack from the built-in stickers store.
"After downloading this sticker pack, just type an emoji (for example, the one shown in the attached screenshot)."
The users will see a new sticker tray above the chat bar if they have received the feature update.
WABetaInfo suggests that the new update is "one of the most beneficial features" because locating a specific sticker becomes extremely complicated as the number of stickers installed in the app grows.
"With this feature, finding the right sticker for any situation will be much easier, saving time in the process," it stated.
It may be noted that the new feature is also compatible with third-party stickers.
The users who wish to enable support for this feature, they should modify the sticker pack within the application, which was used to create it and associate an emoji with each sticker.
The new sticker suggestion feature is available to some beta testers that install the latest WhatsApp beta for Android update from the Google Play Store, and it is rolling out to even more people over the coming days.