March 10, 2023

Web Editor

0
Apple's first HomePod with a screen could come out in H1 2024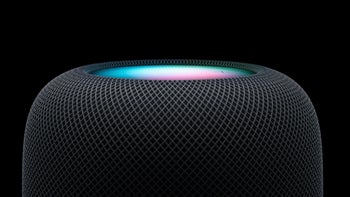 The HomePod family has to be Apple's most unpredictable product lineup nowadays, looking essentially deserted for a little while there after the very poor sales results of the first-ever smart speaker with Siri functionality before achieving such great success with a Mini model that a second "full-sized" edition was deemed necessary pretty much out of nowhere.
While it's currently unclear how popular this refreshed "standard" HomePod will prove with its familiar design and largely unchanged list of capabilities, the next addition to Apple's Amazon and Google-rivaling device roster might not be a third generation of this product or a second-gen Mini.
Instead, Ming-Chi Kuo is today ready to "predict" a "redesigned" HomePod with a 7-inch panel will be unveiled at some point during the first half of next year, aiming to "enable tighter integration with Apple's other hardware products" and thus mark a "significant shift in the company's smart home strategy."
Obviously, we're not entirely sure what any of that… means from a real-world functionality standpoint, but we have a pretty good idea what existing devices this new breed of HomePod could emulate.
With a 7-inch touchscreen in tow, the first-ever HomePod… Show (?) will probably directly rival Google's $99 Nest Hub (2nd Gen) and Amazon's $130 Echo Show 8 (2nd Gen) smart displays. Unless, of course, an older prediction made by Mark Gurman ultimately pans out on the H1 2024 timeline rumored by Kuo today, in which case Apple could simply release a new iPad with a smart home dock under the HomePod name.
Both Kuo and Gurman are generally extremely reliable when it comes to unreleased Apple devices, but of course, no one can know for sure exactly what the tech giant is planning a year or so ahead of time, especially in terms of all-new product announcements.
If a HomePod Show-type device is indeed in the pipeline, its price point is by far the most interesting detail… we're looking forward to eventually find out from Kuo and/or Gurman. There's absolutely no way Apple will charge as little as $99 for its first smart display, but there's definitely a huge difference between bumping that up to, say, $150 and $250 and that will undeniably show (no pun intended) in this bad boy's global sales numbers.