July 13, 2023

Web Editor

0
Cristiano Ronaldo invests in online marketplace for luxury watches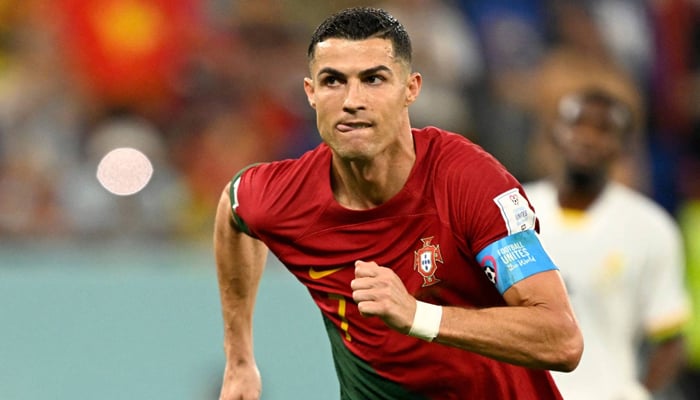 Cristiano Ronaldo's love for watches is no secret, and taking his passion a step further, he is buying a stake in Chrono24 GmbH — the largest dedicated online marketplace for luxury watches.
The football star's investment will likely benefit him in another way, giving him exposure to the second-hand market for luxury watches.
"As a long-term watch collector and regular user of Chrono24, it's a pleasure for me to become a shareholder in the company now.
Chrono24 unites millions of watch lovers from all around the world to share in their passion, together — that global unification is something I know well and am thrilled to be a part of," Ronaldo commented in a statement to the website.
While the company hasn't disclosed how much the Portuguese national has invested in the Germany-based company, it shared that other shareholders include private equity firms and the Louis Vuitton chairman Bernard Arnault.
The platform, which has over 500,000 watches listed by dealers and private sellers, held a financing round in 2021, valued at more than $1 billion.
Chrono24 Co-Chief Executive Officer Tim Stracke said Ronaldo's investment was "significant".
"The market for second-hand watches is expected to expand 75% by the end of the decade, reaching 35 billion Swiss francs ($39.6 billion)," Bloomberg said, citing consulting firm Deloitte.
The publication further added that, according to LuxeConsult, a Swiss-based analysis and consulting firm, the trend was so prevalent that revenues of pre-loved timepieces may end up overtaking sales of new watches by 2033.
Ronaldo's love for luxury watches is hardly a secret; his diverse collection is valued in the millions and includes brands ranging from Rolex to Jacob & Co, Girard-Perregaux and Franck Muller.
Moreover, Stracke further said the deal was not an endorsement or marketing agreement.
"He gave money to us, not us giving money to him," he said.
Stracke said that while prices for some Rolex models were stabilising, others were still falling.