May 24, 2023

Web Editor

0
Real Madrid's Vinicius Junior cleared of red card and racial abuse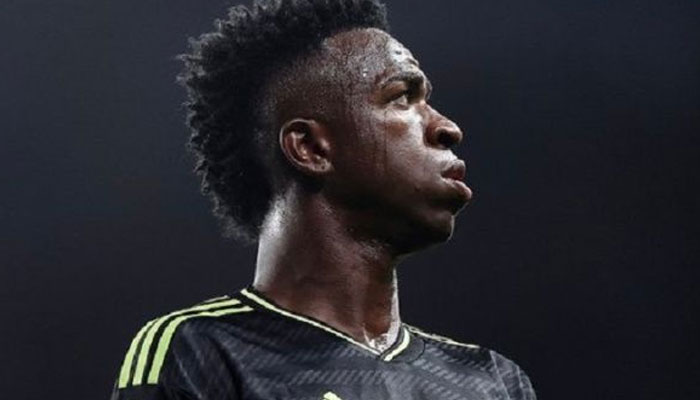 Real Madrid winger Vinicius Junior has been cleared of his red card suspension and the Spanish Football Federation (RFEF) has rescinded the decision.
Vinicius was sent off in a LaLiga match against Valencia after getting involved in a scuffle with Valencia players, during which he was racially abused by the home supporters at Mestalla stadium.
The RFEF's Competition Committee accepted Real Madrid's complaint against the red card, stating that the referee's decision was influenced by the omission of crucial video footage showing an aggression against Vinicius just moments before he retaliated. The committee also imposed a fine of 45,000 euros on Valencia and ordered the closure of the Mario Kempes stand at the stadium for five matches.
During the game, Vinicius confronted the fans in the affected stand and pointed out the individual who had been subjecting him to racist abuse. The incident led to a temporary halt in the match for 10 minutes. Vinicius's case garnered worldwide support as he has been a victim of racism on multiple occasions this season.
The RFEF's Competition Committee criticized the referee's decision, stating that the omission of key evidence prevented him from properly assessing the situation. In response to the incident, seven individuals accused of hate crimes against Vinicius were apprehended by the Spanish police.
As a result of the RFEF's decision, Vinicius's red card has been overturned, allowing him to continue playing for Real Madrid. The RFEF also took disciplinary action against Valencia, imposing a fine and closing a section of their stadium for a set number of matches. The incident highlights the ongoing issue of racism in football and the need for stricter measures to combat such behavior. Vinicius's case has sparked a global conversation about racism in the sport, emphasizing the importance of creating a safe and inclusive environment for all players.