July 13, 2023

Web Editor

0
Two men kicked out of stadium on suspicion of betting in Eng vs Aus women's match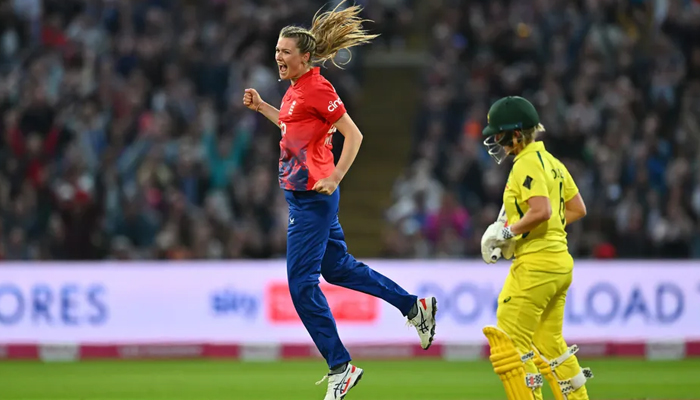 As the England women's one-day international match proceeded towards a win against Australia in Bristol, two men were kicked out of the stadium on suspicion of illegal betting, with the England and Wales Cricket Board (ECB) on high alert for the fourth Ashes Test slated to take place next week.
The suspects were singled out by the board's anti-corruption officer, who was scouring through the crowd for suspicious demeanour, the Daily Mailreported.
"Two people were ejected from the venue for breaking ground regulations. The ICC and the ECB take anti-corruption seriously," a statement by ECB read.
The first man was spotted via multiple mobile phones a while after the match had begun. He had admitted 'pitch-siding', an outlawed practice at sporting venues where real-time data is transmitted to illicit bookmakers in India, who exploit the delay in TV broadcasts to manipulate betting odds.
The other man initially denied any misconduct; however, he was later found to have lied about the number of phones he owned. Eventually, he was also escorted out of the Seat Unique Stadium with the assistance of Avon and Somerset Police.
In a separate incident, an unnamed English player reported being approached by suspicious individuals on social media before a match, where she was asked to share a photo of the pitch.
Concerns have increased regarding illegal gambling practices surrounding the fourth Ashes Test at Old Trafford, as an Airbnb booking for Manchester was discovered on one of the confiscated phones.
During the third Test at Headingley, at least one person was escorted out for engaging in pitch-siding, prompting ECB anti-corruption officials to remain on high alert for future matches.
The Ashes series, both men's and women's, attracts significant attention from illegal gamblers, who pay individuals £100 to £200 per day to be present at the grounds and relay live information from televised matches, a Daily Mail article mentioned.
It is estimated that there are approximately 100,000 illegal bookies operating in India, where cricket remains the primary focus of sports betting.