May 29, 2023

Web Editor

0
Pakistan to take up 'nonsensical' financial model with ICC bosses
Pakistan to take up 'nonsensical' financial model with ICC bosses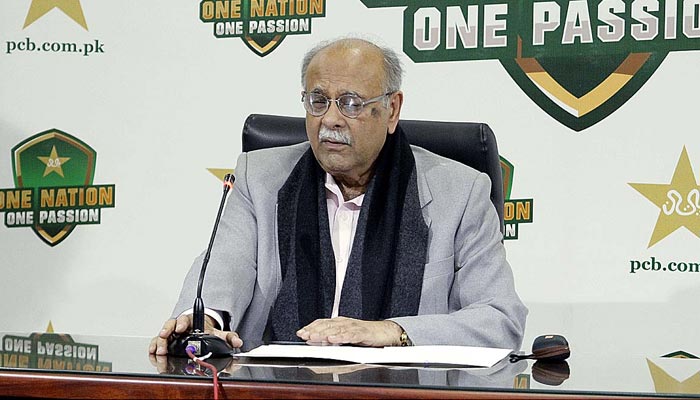 ISLAMABAD: Pakistan Cricket Board (PCB) Management Committee Chairman Najam Sethi is expected to raise the issue of the proposed financial model (2024-2027) with the top officials of the International Cricket Council (ICC) who are scheduled to reach Lahore tomorrow, The News reported Monday.
ICC Chairman Greg Barclay and Chief Executive Geoff Allardice will meet Sethi (who is also an ICC Director), PCB Chief Operating Officer Salman Naseer and other officials at the board's headquarters.
The PCB chief has already expressed his concerns over the distribution criteria questioning what rules were followed for the proposed distribution model.
Ex-ICC chief Ehsan Mani had also termed it "nonsensical" and urged the cricket's regulating authority to review it.
Well-placed sources within the board told The News that besides other issues confronting the game of cricket, the matter relating to the proposed financial distribution model is also expected to come under discussion during ICC top officials' two-day visit to Pakistan.
According to the proposed financial model, Pakistan is expected to get around 5.75% with India a whopping share of 38.5%. England (6.89%) and Australia (6.25%) are other top recipients of ICC finances for 2024-27, according to an estimate.
Pakistan's contention has been that its players' ICC ranking, especially in the white-ball format, is the best.
"Our cricketers are leading the ranking in white-ball format. Pakistan is the No 2 team in ODI and No 3 in T20. How come we receive less amount. What the PCB wants to know is which criteria have been followed for such a proposed model," an official said.
"The discussion on October World Cup is also expected to take place. Pakistan's stance is very clear — participation in World Cup to be held in India largely depends on permission from the government of Pakistan. However, the option of playing at a neutral venue cannot be ruled out," the official said.
When asked about the expected official ACC announcement on the Asia Cup, the source said that could well be made anytime now.
"ICC has nothing to do with it," the source added.
It should be noted that while Allardice has regularly visited Pakistan, first as ICC general manager — cricket and then as ICC chief executive, this will be Barclay's first visit to Pakistan.
Barclay will be the first ICC chairman to tour Pakistan since ICC President Ray Mali's visit in 2008. This will also be the first time since October 2004 that both the top two ICC officials will together visit the Pakistan cricket headquarters.