May 20, 2023

Web Editor

0
RSV vaccine for infants awaits FDA approval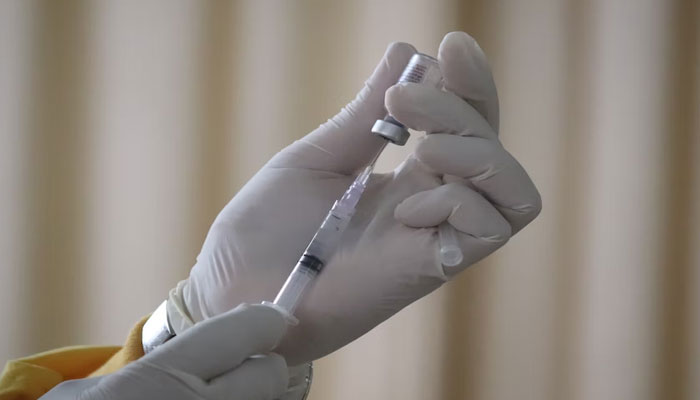 The Food and Drug Authority's (FDA) advisory committee on Thursday will decide the future of Pfizer's RSV vaccine for infants in the US. The vaccine is typically administered to pregnant mothers.
If the shot is approved, it will become the first RSV vaccine to be administered to infants.
While underlining the significance of this decision, Dr Ofer Levy, the director of the Precision Vaccines Program at Boston Children's Hospital, said: "Before the pandemic, RSV was the No. 1 cause of infant hospitalisation in the United States, so this is a big deal."
The FDA's approval relies upon the committee's decision If the committee votes in favor of the vaccine, the FDA must still approve it — a process that could take months — but it is likely to follow the advisers' recommendation.
The RSV vaccine by GSK, a leading pharmaceutical company, received the agency's approval this month becoming the world's first RSV vaccine, but it only applies to adults ages 60 and up.
Another RSV shot that awaits the FDA's approval this month is produced by Pfizer. It is the same vaccine administered to pregnant women and, was recommended by the FDA's advisory panel for people ages 60 and above.
The shot is supposed to be administered to pregnant women with 24 to 36 weeks' gestation and the antibodies transfer into infants through the placenta.
Respiratory Syncytial Virus (RSV), causes multiple severe diseases in infants.
However, as a result of a clinical trial, a dramatic fall in the risk of such diseases in infants was recorded by 82% around three months after birth. Furthermore, by the age of six months, the effectiveness of the shot dropped to 69%.
Due to their sensitive nature, infants six months and younger are easy victims of RSV and the severe diseases that it brings along.
With the help of the vaccine, the risk of developing serious diseases from RSV was further decreased by 51% within a span of six months.
Following these developments, the vaccine did not seem to make a significant difference.