March 25, 2023

Web Editor

0
Candida auris fungal infections spreading in US at 'alarming' rate, says CDC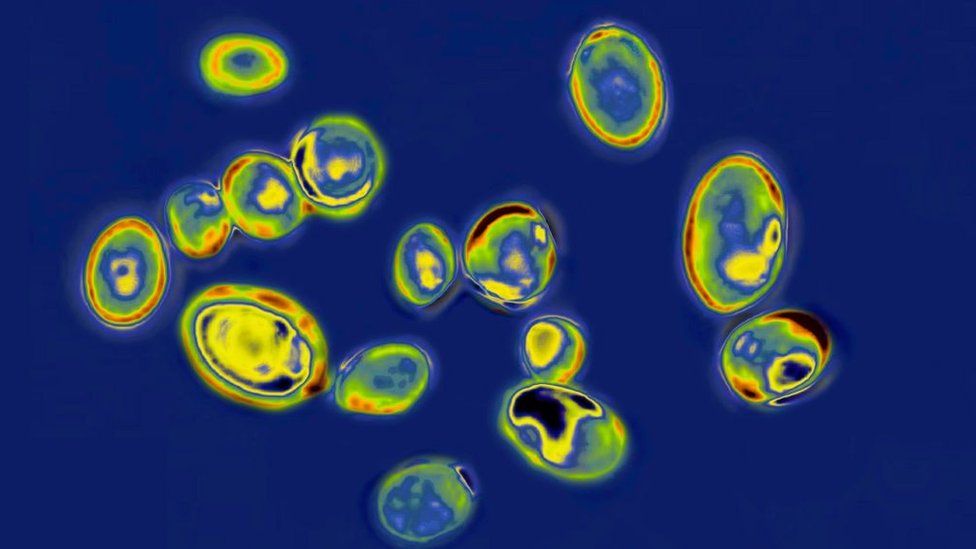 A deadly fungal infection that is hard to treat is spreading rapidly at an "alarming" rate, says the Centers for Disease Control and Prevention (CDC).
US cases nearly doubled in 2021 – from 756 to 1,471, says the CDC report.
Healthy people are not at risk from Candida auris, but those with weak immune systems – or using medical devices like ventilators or catheters – can suffer severe illness or die.
The majority of cases tested were immune to anti-fungal treatment.
For this reason the CDC has called it an "urgent antimicrobial resistance threat". Many patients are in hospitals and elderly care homes.
It can spread from "contact with affected patients and contaminated surfaces or equipment", the CDC said.
One in three patients with invasive infections dies, but it can be difficult to assess the exact role Candida auris played in vulnerable patients, said CDC epidemiologist Dr Meghan Lyman, the report's lead author.
The most common symptoms are fever and chills that do not improve after treatment, according to the CDC.
Because most patients are already sick, it is sometimes hard to detect the fungal infection. Only a laboratory test can confirm an infection.
The infection was first reported in the US in 2016. The most rapid rise in cases was from 2020 to 2021, according to CDC data which was published in the Annals of Internal Medicine.
Another reason for concern was the increase of cases that became "resistant to echinocandins" which is the antifungal medicine most recommended for treatment of the infection.
The CDC attributes the rise in the number of cases reported to poor infection prevention at healthcare facilities, as well as enhanced screening efforts which have picked up on the surge in infections.
It also may have worsened due to strain on healthcare and public health systems during the Covid-19 pandemic.
In Mississippi, the state's lead epidemiologist has identified a long-term acute-care facility to be at the centre of the outbreak.
"Unfortunately, multi-drug resistant organisms such as C. auris have become more prevalent among our highest risk individuals, such as residents in long-term care facilities," Dr Paul Byers told NBC.
According to preliminary CDC data, there were 5 clinical cases of Candida auris in 2022. In more populous states like California and Texas, there were 359 and 160 cases, respectively.
Nationwide there were 2,377 clinical cases in 2022, which would be a marked rise from the 1,471 cases in 2021.
Dr Lyman, told CBS News the rise "emphasises the need for continued surveillance, expanded lab capacity, quicker diagnostic tests, and adherence to proven infection prevention and control".
Other countries have also been seeing an increase in Candida auris cases.
Last year, the World Health Organization included it on its list of "fungal priority pathogens".