June 7, 2023

Web Editor

0
'I feel the wing-draught of dozens of hummingbirds': the wild beauty of Panama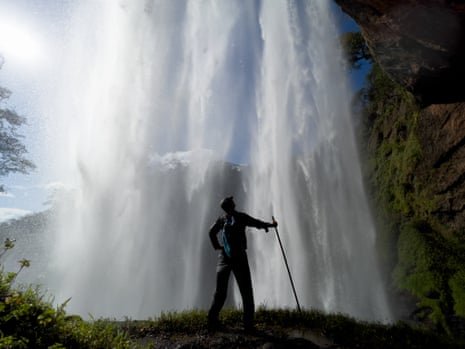 uddenly the road loses the plot. Deep holes spread like a rash, then become pits that expand into missing sections filled with rainwater. An old man on a mule saunters past, unsmiling. The landscape remains the same: rolling ranching land dotted with clumps of jungle, banana and bamboo, though the houses are smaller, and poorer. The neatly painted homes of earlier in the day give way to wooden shacks. Chickens, dogs and children scratch around them. Under a thatched roof someone dozes in a gently swaying hammock. The car drops a wheel into a hole with a sickening crunch.
Panama is a neighbour to Costa Rica, and the two countries share many features, including some of the most biodiverse forests on Earth. According to UN figures, Panama has about 4.2m hectares of forest, Costa Rica 3m hectares. However, stepping across the border a few days earlier, I was immediately made aware of differences. Panama seems sharper. There's more traffic on the Pan-American Highway, garish adverts in the towns, and US-style shopping malls. Signs of consumer wealth, however, are matched by those of poverty. Now I am seeing another difference: Panama has more Indigenous people – almost half a million from a total population of about 4.3 million – and one of the trunk roads into their main rural area is disintegrating in front of us. Eventually, we pull up outside our destination and a young capuchin monkey runs out, vaults up my leg and nips me on the arm. It doesn't draw blood, but it's not much of a welcome.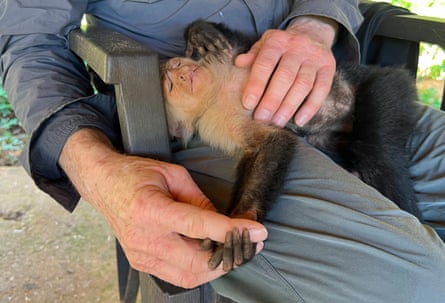 For the past 10 years, a community worker, Willow, has been trying to kickstart tourism in Ngäbe-Buglé, one of the five comarca indigena, indigenous communal areas, but it is an uphill struggle. "People here don't know what the benefits might be. They are wary." That wariness is understandable. Indigenous contact with outsiders for the past four centuries has not been a success.
We walk across a girder bridge spanning the local river, accompanied by Toto, the capuchin monkey, riding on the back of his favourite dog. (That hostile start to our relationship has led to a peace agreement: if I tickle Toto's tummy occasionally he will groom my beard). The village of Soloy is busy: women in traditional long blue dresses embroidered with geometric snake patterns, men in jeans and T-shirts. "The men abandoned traditional clothes some years ago," says Willow. "We believed it would help us be accepted into Panamanian society."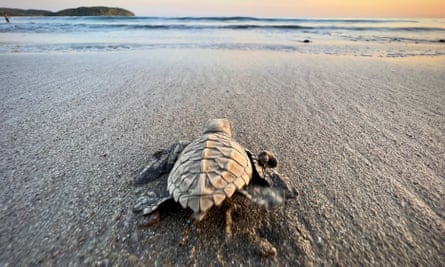 "Has it worked?" I ask. "Are you accepted?"
Willow laughs, "No."
Only a few weeks before I arrived, this community had blocked the Pan-American Highway for a month, extracting promises for better schools and roads from the government. Coming to stay here feels like an act of support, but will it be enjoyable?
Slowly, the sense of dislocation and stilted formality disperses. Toto proves to be an ice-breaker, nestling in my lap when we sit. An old lady shows me how she weaves hammocks. Another performs a welcoming cacao ceremony and, unexpectedly, tells how she came to convert to the Bahá'í faith. Then, Willow plays a trump card: he takes me to his local waterfall, Kiki, a jungle torrent that we walk behind on a rock ledge, emerging in a cloud forest. At a small homestead nearby, we meet his mother, sitting in the shade next to a hammock and a traditional fireplace. She is in her late 70s. I ask how life and the environment have changed in her lifetime. She speaks in Ngäbere; Willow translates. What she says is unexpected.